2 Indang House & Lot For Sale With Price
11 Units - Rent To Own, Preselling, Ready For Occupancy Projects For Sale or Rent
0 Featured Properties Found
2 Additional Properties Found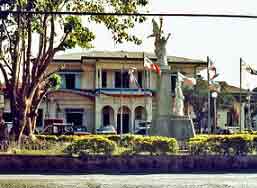 Indang
Indang is a first class municipality in the province of Cavite, Philippines.
Indang has a public market, or palengke, where goods such as vegetables, seafood, meat, and household items are sold. One public market is located in Poblacion 4.
Indang is an inland municipality with an area of 8,920 hectares. It is centrally located in the province of Cavite. It is bounded on the north by the municipality of Naic and Trece Martires City, on the south by municipality of Mendez and Tagaytay City, on the west by municipalities of Alfonso and Maragondon, and on the east by the municipalities of Amadeo and General Trias.
The economy of Indang largely depends on agriculture. It is a first-class municipality. The 80.45% or 7,176.38 hectares are primarily devoted to agriculture. On the trade and industry, existing commercial and agribusiness establishments play a relatively major role in the predominantly agri-based economy of Indang.
Municipal record on this establishment shows the wholesale and retail trade stores are clustered within the poblacion or urban area while in the rural, the trading establishments are dominated by sari-sari stores.