Nuveo Cerca - Preselling Condominium
Premium project of Alveo Land in Las Pinas Metro Manila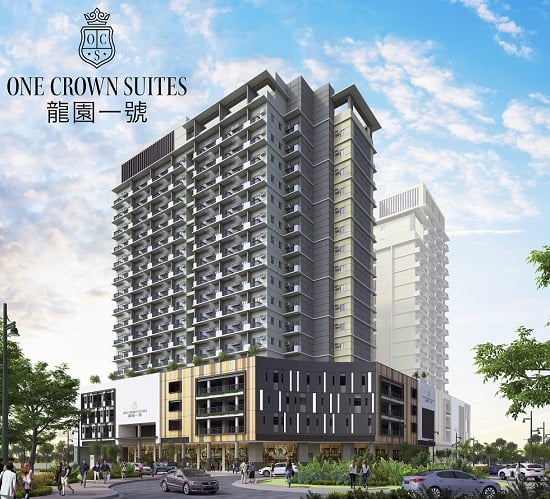 Project Type : Condominium
Listing Type : Preselling
Developer Name : Alveo Land
Units : Studio, 1BR, 2BR
Price: ₱ 7,000,000 & Up
Address : Cerca, Investment Drive
Location : Las Pinas , Metro Manila PH Nuveo Cerca Alveo Land Nuveo Cerca Nuveo Cerca Alveo Land Nuveo Cerca Las Pinas
https://www.nuveocerca.com
Nuveo Cerca Las Piñas City is your new home in the South! The resort-themed Nuveo is what everyone is dreaming of! The condominium residential development is the latest addition of Alveo Land to Cerca Alabang Township: rising beautifully along Alabang-Zapote Road in Las Piñas City, Nuveo is one of the residential towers that will stand inside Cerca Alabang, a 6.6-hectare mixed-use community developed by Alveo Land. This leading real estate developer is a subsidiary of Ayala Land, Inc.
Nuveo Cerca is a vibrant neighborhood with groundbreaking living solutions and master-planned developments nurturing individuals with hard-earned investments. The gated vertical community has a singular vision: giving you a place for living and working well. But how could Nuveo be a place similar to an oasis in a highly-urbanized setting?
Well, like the Cerca estate, Nuveo Cerca is a resort-inspired community inside a resort-themed haven. Here, you and your family life along with Zen gardens, meditation gardens, a Koi pond, a pocket garden, and other nature-infused amenities. The condo community also has a tortoise blue water lap pool, kiddie pool, pool deck, pool lounge, and other resort-like features. Living in harmony with nature comes first for Alveo Land when master-planning the Nuveo Cerca community.
Nuveo Cerca Las Piñas is also an investment paradise because the city is now emerging as the next financial center in Metro Manila. Businesses and enterprises are coming into the city along with prime residential developments to keep people living near their workplaces.
Nuveo Cerca offers some of the ideal units for young individuals or partners and small and growing families. Units come in Studio, One-bedroom, Jr. One-bedroom, Two-bedroom, and Three-bedroom suites. The unit sizes range from 30sqm to 119sqm, all with a balcony. Aside from the Nuveo amenities, unit owners and their guests may enjoy the facilities of Cerca Alabang, such as the sun deck, children's play area, Grand Lawn, indoor and outdoor gyms, the pet zone, and boardroom, among others.
Nuveo Cerca Las Piñas City is an epitome of a life well deserved in the South. Your home in Nuveo creates a sanctuary based on what is most essential to your needs, yet corresponds to the test of times. Each unit is equipped with modern deliverables and top-of-the-line safety provisions, such as heat and smoke detectors and a fire sprinkler system. The privacy and security you crave will surely take shape once you settle at the Nuveo Cerca, your modern enclave in the South!
Nuveo Cerca Alveo Land For Sale Price List

| Unit Name | Project Name | Developer | Price (₱) | Location |
| --- | --- | --- | --- | --- |
| Studio Unit | Nuveo Cerca | Alveo Land | 7,000,000 | Las Pinas, Metro Manila |
| 1 Bedroom | Nuveo Cerca | Alveo Land | 14,000,000 | Las Pinas, Metro Manila |
| 2 Bedroom | Nuveo Cerca | Alveo Land | 21,000,000 | Las Pinas, Metro Manila |