Amaia Skies Avenida - Ready For Occupancy Condominium
Premium project of Amaia Land in Santa Cruz North Manila Metro Manila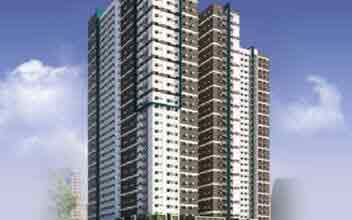 Project Type : Condominium
Listing Type : Ready For Occupancy
Developer Name : Amaia Land
Units : Studio, 1 BR
Price: ₱ 3,000,000 & Up
Address : D. Jose Street, Sta. Cruz
Location : Manila , Metro Manila PH Amaia Skies Avenida Amaia Land Amaia Skies Avenida Amaia Skies Avenida Amaia Land Amaia Skies Avenida Manila
https://amaiaskiesavenidacondos.phproperty.com
The Amaia Skies Avenida is a posh residential condominium developed by Amaia Land which makes a great investment choice for its prominent location and affordable price. It is located along D.Jose Street in Sta.Cruz area of Manila which is a great choice for low to middle-income families for its lower prices. It is spread across a sprawling area of 6,772 sq. meters and consists of two high rise residential condominiums in middle of the commercial and financial district of Manila.
The towers each are 35-storey with 30 floors dedicated to residential units with total 1,167 numbers of units available. The unit measures ranging 18 to 32.7 sq. meters. The studio unit is great for a single resident and has features like complete flooring, concrete ceiling slabs, kitchen countertop, PVC door etc. The combined studio unit is slightly large which is ideal for small families. Apart from this, there are 1 BR units with and without balcony integrated with all the necessary features.
It is undoubtedly one of the best and prominent economic housing with strike right balance between modern luxury and optimum lifestyle. It is close to a number of the shopping arcade, entertainment establishments, lounge & restaurants, schools & educational institutions, hospitals, malls which add more required convenience to the people residing in the complex. It is easily accessible through public transportation. It is infused with a number of amazing modern amenities like jogging area, play area for children, beautifully landscaped garden, swimming room & deck etc. The building has many features including the main lobby with an individual mailbox, fire protection and alarm system, garbage collector per floor, emergency power for units and some areas and three elevators per tower.

Popular Links
Amaia Skies Avenida
Amaia Skies Avenida Location
Amaia Skies Avenida For Rental Units
Amaia Skies Avenida Resale Units
Amaia Skies Avenida Pre-Selling Units
Amaia Skies Avenida Showroom
Amaia Skies Avenida Amenities
Amaia Skies Avenida Price
Amaia Skies Avenida Contact
Amaia Skies Avenida Amaia Land For Sale Price List

| Unit Name | Project Name | Developer | Price (₱) | Location |
| --- | --- | --- | --- | --- |
| Studio Unit | Amaia Skies Avenida | Amaia Land | 3,000,000 | Manila, Metro Manila |
| 1 Bedroom | Amaia Skies Avenida | Amaia Land | 4,400,000 | Manila, Metro Manila |