Anchor Skysuites - Ready For Occupancy Condominium
Premium project of Anchor Land in Binondo Manila Metro Manila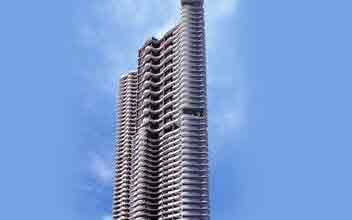 Project Type : Condominium
Listing Type : Ready For Occupancy
Developer Name : Anchor Land
Units : Condo,
Price: ₱ 15,700,000 & Up
Address : Ongpin Street, Binondo
Location : Manila , Metro Manila PH Anchor Skysuites Anchor Land Anchor Skysuites Anchor Skysuites Anchor Land Anchor Skysuites Manila
https://anchorskysuites.phproperty.com/
The Anchor Sky Suites are built in the prominent location along Ongpin Street in Binondo amidst the heart of Manila city. It is developed by Anchor Land Holdings Inc. and is touted to be one of tallest buildings in Manila. It is spread across 2,752.59 sq. meters with 56-storey and the magnificent property is designed by Albert Yu of Asya Design Partner.

The tower is located close to Manila Bay and gives a brilliant view of surrounding landscape. Out of the 56 floors, it has 53 floors dedicated towards residential units with a total of 346 units equipped with all the essential utilities equipped with electrical outlets, air conditioning, water heater, emergency power etc. There are 9 floors which offer parking facility in the residential condominium. The luxurious and highly spacious 5-bedroom suites measures around 308 to 618 sq. meters with all the luxurious amenities. It is located close to a number of malls, restaurants, banks and many other commercial establishments.

The location is convenient for families and students with educational institutions like Guzman Institute of Electronics, San Lorenzo Ruiz Academy, PMI Colleges, Philippine Sun Yat Sen High School and a number of hospitals located close by. It is almost an hour drive from Manila airport and has access to public transport at ease.

The state of the art features make the place very convenient as it has recreational amenities like meditation room, music room, study room, Wi-Fi enabled lounge, Tai Chi Chuan area, kiddie pool, mini theatre room, game room with pool tables, play area for children, courts for badminton & basketball, jogging path, yoga or pilates area, fitness gym and many others.
Popular Links
Anchor Skysuites
Anchor Skysuites Location
Anchor Skysuites For Rental Units
Anchor Skysuites Resale Units
Anchor Skysuites Pre-Selling Units
Anchor Skysuites Showroom
Anchor Skysuites Amenities
Anchor Skysuites Price
Anchor Skysuites Contact