Amaia Steps Pasig - Ready For Occupancy Condominium
Premium project of Amaia Land in San Miguel Pasig Metro Manila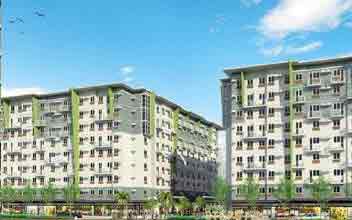 Project Type : Condominium
Listing Type : Ready For Occupancy
Developer Name : Amaia Land
Units : Unit A,B,C,D- Phase 1A and Unit E,I,J,K - Phase 1B
Price: ₱ 2,500,000 & Up
Address : Eusebio Avenue, Barangay San Miguel
Location : Pasig , Metro Manila PH Amaia Steps Pasig Amaia Land Amaia Steps Pasig Amaia Steps Pasig Amaia Land Amaia Steps Pasig Pasig
https://www.amaiastepspasigcondos.com
The Amaia Steps Pasig is another step taken by ace developers Amaia Land in providing comfortable and affordable housing to individuals within the hustle bustle of Pasig City. The vibrant and amenity rich condominium is located along Eusebio Avenue at San Miguel. The pristine and spacious project is spread across 4 hectares of land with 3 mid-rise towers each with 9-stories. The studio unit measures 23 – 26 square meters, 1 BR De Luxe unit measures 31 to 33 square meters and 2 BR premier unit measures 39 to 42 square meters, total residential units being 976. It is conveniently located close to a number of commercial and entertainment hubs. It is close to local transport service making the space more accessible.
The building features strike the right balance of convenience through the inclusion of clubhouse, swimming pool for adults & kids, landscaped verdant garden, retail stores, function rooms, jogging path etc. The building units have amenities like a sprinkler system, concrete painted walls, kitchen cabinet, common hallways, vinyl tiles etc. The place is not only affordable but gives you the advantage of residing in a strategic location close to a number of popular landmarks. It has many schools (Rizal High School, Pamantasan ng, La Consolacion College etc.) and business establishments (SM Supercenter, Ortigas CBD, Tiendesitas etc.) all located close by.
There are many educational institutions, hospitals, church, mall, supermarkets, entertainment hubs etc. located within proximity of just 1km. Some of the popular landmarks include Pasig Rainforest Water Park, Pasig Rainforest Zoo, Ark Avilon Zoo Park etc.

Popular Links
Amaia Steps Pasig
Amaia Steps Pasig Location
Amaia Steps Pasig For Rental Units
Amaia Steps Pasig Resale Units
Amaia Steps Pasig Pre-Selling Units
Amaia Steps Pasig Showroom
Amaia Steps Pasig Amenities
Amaia Steps Pasig Price
Amaia Steps Pasig Contact


Amaia Steps Pasig Amaia Land For Sale Price List

| Unit Name | Project Name | Developer | Price (₱) | Location |
| --- | --- | --- | --- | --- |
| Unit A - Phase 1A | Amaia Steps Pasig | Amaia Land | 2,500,000 | Pasig, Metro Manila |
| Unit B - Phase 1A | Amaia Steps Pasig | Amaia Land | 3,100,000 | Pasig, Metro Manila |
| Unit C - Phase 1A | Amaia Steps Pasig | Amaia Land | 3,100,000 | Pasig, Metro Manila |
| Unit E - Phase 1B | Amaia Steps Pasig | Amaia Land | 3,800,000 | San Miguel in Pasig, Metro Manila |
| Unit I - Phase 1B | Amaia Steps Pasig | Amaia Land | 3,900,000 | San Miguel in Pasig, Metro Manila |
| Unit J - Phase 1B | Amaia Steps Pasig | Amaia Land | 4,000,000 | San Miguel in Pasig, Metro Manila |
| Unit K - Phase 1B | Amaia Steps Pasig | Amaia Land | 4,000,000 | San Miguel in Pasig, Metro Manila |
| Unit D - Phase 1A | Amaia Steps Pasig | Amaia Land | 4,200,000 | San Miguel in Pasig, Metro Manila |