18 Avenue De Triomphe - Preselling Condominium
Premium project of Megaworld in Ugong Pasig Metro Manila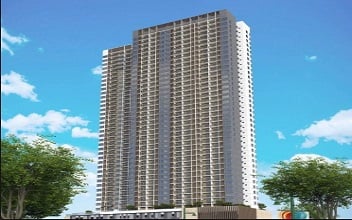 Project Type : Condominium
Listing Type : Preselling
Developer Name : Megaworld
Units : Studio Unit, 1 BR, 2 BR, 3 BR
Price: ₱ 5,000,000 & Up
Address : Arcovia City, Brgy. Ugong, Pasig City
Location : Pasig , Metro Manila PH 18 Avenue De Triomphe Megaworld 18 Avenue De Triomphe 18 Avenue De Triomphe Megaworld 18 Avenue De Triomphe Pasig
https://www.18avenuedetriomphe.com
The 18 Avenue De Triomphe Pasig is the talk of the town, lately. But why not? This Megaworld residential development in the middle of bustling Pasig City is just like an address not far from home. With its modern contemporary design tower that offers diverse residential units (European-inspired Studio, One-bedroom, Two-bedroom, and Three-bedroom Units), are at stake on this unique condo community for sale or for lease along Pasig City's C-5 Road. The Triomphe's location within the premises of the ArcoVia City, Megaworld's newest multi-billion peso township in the interior of Pasig City, makes this sublime community one of the most sought-after residences and investment portfolios to date.
The 18 Avenue De Triomphe is not just a great permanent shelter for the new generation of families desiring to live within the convenience of a progressive city, but also as a viable leasing property. Owning a piece of the 18 Avenue De Triomphe is in itself provides flexible ownership where you can decide what's best for your investment. As one of the finest vertical communities (comprising of an astounding 45-floors of mixed-use facilities) to rise in C-5 Road in Pasig City, Megaworld makes sure that this address is near from key destinations in the metropolis.
The 18 Avenue De Triomphe and the ArcoVia City are the future of Pasig City. This inseparable tandem will definitely be an advantage for investors wanting to have their money's worth 'till every centavo of it. The ArcoVia City's full 12-hectare of prime land is subjected for further development, including the currently under construction One Paseo Tower, a LEED (Leadership in Energy and Environmental Design)-registered residential tower designed by the world-class architectural firm Skidmore, Owings, and Merill (SOM).
As there are more developments happening at the ArcoVia City as we write this piece, your investment at the 18 Avenue De Triomphe is getting more valuable every day!
18 Avenue De Triomphe Megaworld For Sale Price List

| Unit Name | Project Name | Developer | Price (₱) | Location |
| --- | --- | --- | --- | --- |
| Studio + Balcony | 18 Avenue De Triomphe | Megaworld | 5,046,412 | Pasig, Metro Manila |
| 1 BR + Balcony | 18 Avenue De Triomphe | Megaworld | 7,174,159 | Pasig, Metro Manila |
| Exec. 1 BR + Balcony + Carpark | 18 Avenue De Triomphe | Megaworld | 9,640,005 | Pasig, Metro Manila |
| 2 BR + Balcony + Carpark | 18 Avenue De Triomphe | Megaworld | 14,009,932 | Pasig, Metro Manila |
| 3 BR + Balcony + Carpark | 18 Avenue De Triomphe | Megaworld | 27,475,730 | Pasig, Metro Manila |