Avida Towers Verte - Ready For Occupancy Condominium
Premium project of Avida Land in BGC Taguig Metro Manila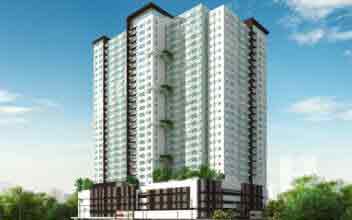 Project Type : Condominium
Listing Type : Ready For Occupancy
Developer Name : Avida Land
Units : 1 BR, 2 BR
Price: ₱ 0 & Up
Address : Bonifacio Global City, Taguig
Location : Taguig , Metro Manila PH Avida Towers Verte Avida Land Avida Towers Verte Avida Towers Verte Avida Land Avida Towers Verte Taguig
https://avidatowersvertebgc.phproperty.com
Avida Towers Verte by Avida Land gives you mesmerizing view from all the included units. It is located strategically at the Global City of Bonifacio. This is an ideal property for families of all kinds including individuals, couples, young entrepreneurs, students etc. Avida Towers Verte incorporates twenty-four residential floors which spaciously include five hundred and sixty-two units. There are various kinds of units available in Avida Towers Verte including one bedroom units, two bedroom units, three bedroom units, double leveled two bedroom units as well as doubled leveled three-bedroom loft type units.
These units include well-designed various utility rooms such as living room, dining space, kitchen, toilets, and bathrooms etc. Avida Towers Verte includes a freely flowing leisure pool for the residents such that a resort like feeling can be imparted to them. After every four floors at Avida Towers Verte, every floor incorporates a specially designed floor that incorporates beautiful viewing decks. There is an indoor gymnasium incorporated within the property where you can spend your long gymming sessions.
A playing area for the kids is also a part of Avida Towers Verte, hence you can give your child a happy new home. A meditation garden for the busy world like today makes a unique amenity of Avida Towers Verte where you can spend some quality peaceful time which gives purity to your soul. A clubhouse is present in the property where the members of the property can hold meetings to discuss important topics. Hence, get your new address booked today!

Popular Links
Avida Towers Verte
Avida Towers Verte Location
Avida Towers Verte For Rental Units
Avida Towers Verte Resale Units
Avida Towers Verte Pre-Selling Units
Avida Towers Verte Showroom
Avida Towers Verte Amenities
Avida Towers Verte Price
Avida Towers Verte Contact