Avida Towers Vireo - Preselling Condominium
Premium project of Avida Land in Arca South Taguig Metro Manila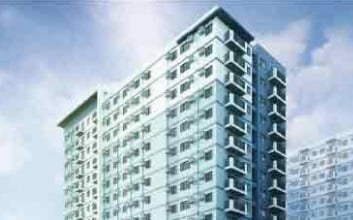 Project Type : Condominium
Listing Type : Preselling
Developer Name : Avida Land
Units : Studio, 1 BR, 2 BR, 3 BR
Price: ₱ 3,800,000 & Up
Address : South Union Drive, Arca South, Western Bicutan,
Location : Taguig , Metro Manila PH Avida Towers Vireo Avida Land Avida Towers Vireo Avida Towers Vireo Avida Land Avida Towers Vireo Taguig
https://www.avidatowersvireotaguig.com
The Avida Towers Vireo ARCA South is Taguig City's most thriving residential condo community. The Vireo, Latin for "thrive", is being true to its name. The name also implies impressive growth, extraordinary prosperity, and the way to flourish into a more successful life in the metropolis. This brand new community in ARCA South Taguig City introduces a new way of life to keep its residents blooming and thriving for a more triumphant life financially, emotionally, and personally (for self and the family). Once you are settled at the Avida Towers Vireo, all possibilities in life could be achievable in quick and timely manners.
You see, the Avida Towers Vireo in Arca South has a contemporary design and let you live in a favorable location bringing you closer to all key destinations in the metro. These key destinations include; the walking distance from the center of Arca South's mixed-use unit developments. The Arca South main street is comprised of green and wide walkways with adorable landscaped environment connecting your home to dining establishments, retail outlets, workspaces, and other destinations. As you go beyond living a more happy life, prosperity is not far behind.
Additionally, both the Arca South- the largest modern unit development in Metro Manila covering 120-hectare and is currently hosting more than 300 companies; and the Avida Towers Vireo are properties of Ayala Land, the country's leading real estate developer and one of the most sought-after property builders of our time. The recreational amenities and various community features for leisure and comfort at the Avida Towers Vireo are made possible by Avida Land which carries the Ayala brand of development. You will definitely find too many ways of enriching your life and thrive in a community specially built for those who love to prosper.

Popular Links
Avida Towers Vireo
Avida Towers Vireo Location
Avida Towers Vireo For Rental Units
Avida Towers Vireo Resale Units
Avida Towers Vireo Pre-Selling Units
Avida Towers Vireo Showroom
Avida Towers Vireo Amenities
Avida Towers Vireo Price
Avida Towers Vireo Contact
Avida Towers Vireo Avida Land For Sale Price List

| Unit Name | Project Name | Developer | Price (₱) | Location |
| --- | --- | --- | --- | --- |
| Studio Unit | Avida Towers Vireo | Avida Land | 3,120,000 | Taguig, Metro Manila |
| 1 Bedroom + Balcony | Avida Towers Vireo | Avida Land | 6,504,960 | Taguig, Metro Manila |
| 2 Bedroom + Balcony | Avida Towers Vireo | Avida Land | 7,786,200 | Taguig, Metro Manila |
| 3 Bedroom + Balcony | Avida Towers Vireo | Avida Land | 9,171,000 | Taguig, Metro Manila |