Serin East Tagaytay - Preselling Condominium
Premium project of Avida Land in Silang Crossing East Tagaytay Cavite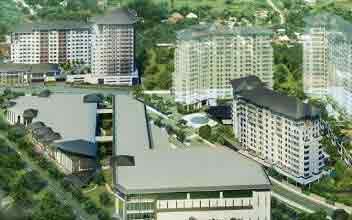 Project Type : Condominium
Listing Type : Preselling
Developer Name : Avida Land
Units : Studio, 1 BR, 2 BR
Price: ₱ 3,500,000 & Up
Address : Brgy. Silang Crossing East, Tagaytay City, Cavite
Location : Tagaytay , Cavite PH Serin East Tagaytay Avida Land Serin East Tagaytay Serin East Tagaytay Avida Land Serin East Tagaytay Tagaytay
https://www.serineasttagaytay.com/
Serin East Tagaytay is a residential condo developed by Avida Land in the city of Tagaytay, Cavite. The development is located in the second summer capital of the Philippines because of the high elevation and cool breeze of the area when compared to other places in the southern region. It is one of the newest addition to the ever-growing fleet of valuable residential development by Avida Land. The development is very serene with an environment inspired by nature and a modern setting. Serin East Tagaytay is located at Brgy. Silang Crossing East, in the city of Tagaytay, Cavite.
The area is right at the convergence of the road that connects Tagaytay Nasugbu Highway to Aguinaldo Highway making the development very accessible. Some of the nearby locations in the area include Don Bosco, Tagaytay Rotunda, and Ayala Mall Serin.

Serin East Tagaytay offers different unit types, and they include Typical, executive studio unit, one bedroom unit, and two bedroom unit. The standard studio unit has an area 22 SQM to 236 SQM and a final price range of Php 2.3M to 8M while the executive studio unit is with a range of 30 SQM to 237 SQM and a final price of Php 2.8M. The one bedroom unit has a wide space range of 40 SQM to 430 SQM and a final price range of Php 2.7M to Php 4.8M while the two bedroom unit is with an area of 62 SQM to 646 SQM and a price of Php 6.5M to Php 8.8M.

Popular Links
Serin East Tagaytay
Serin East Tagaytay Location
Serin East Tagaytay For Rental Units
Serin East Tagaytay Resale Units
Serin East Tagaytay Pre-Selling Units
Serin East Tagaytay Showroom
Serin East Tagaytay Amenities
Serin East Tagaytay Price
Serin East Tagaytay Contact
Serin East Tagaytay Avida Land For Sale Price List

| Unit Name | Project Name | Developer | Price (₱) | Location |
| --- | --- | --- | --- | --- |
| Studio | Serin East Tagaytay | Avida Land | 3,500,000 | Tagaytay, Cavite |
| Executive Studio Unit | Serin East Tagaytay | Avida Land | 4,000,000 | Tagaytay, Cavite |
| 1 Bedroom | Serin East Tagaytay | Avida Land | 7,000,000 | Tagaytay, Cavite |
| 2 Bedroom | Serin East Tagaytay | Avida Land | 12,000,000 | Tagaytay, Cavite |