Wind Residences - Ready For Occupancy Condominium
Premium project of SMDC in Tagaytay Tagaytay Cavite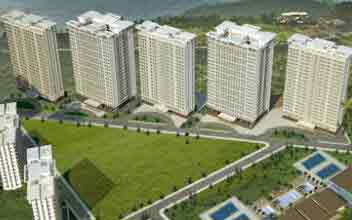 Project Type : Condominium
Listing Type : Ready For Occupancy
Developer Name : SMDC
Units : 2 BR, 3 BR, 4 BR
Price: ₱ 9,900,000 & Up
Address : At Tagaytay City
Location : Tagaytay , Cavite PH Wind Residences SMDC Wind Residences Wind Residences SMDC Wind Residences Tagaytay
https://windresidencestagaytay.phproperty.com/
Wind Residences is a 15-hectare property located at the heart of Tagaytay City, a premiere destination for both foreign and local tourists. It has ten 20-storey towers that offer breathtaking views of Taal Lake and the Metro Manila skyline. It is a residential and commercial development surrounded by green landscapes.

Searching for a new home that you will love and feel comfortable living in can be a daunting task, but rest assured, Wind Residences in Tagaytay City could be the perfect place for you to call home. The Wind Residences is a brand-new condominium complex located in a great area with so much to offer. Whether you are single and ready to go out on your own or looking for a place to settle and begin a family, there is a little something for everyone here. It is also a great location to retire in as its amenities and features make you feel like you are residing in a five-star hotel.

Living in a condo in Wind Residences will help you to lead a fulfilled and happy life. It is off the beaten path a bit for your privacy and to give a feel of being at a five-star resort to keep you calm and loving life, but at the same time is near the city and everything you need. With 5 towers that have 20 stories each, there are so many different layout options to choose from. Some of the names of the towers are McKinley, Everest, Rushmore, and Aspen. You will feel like you are traveling around the world with names like that! From studio units to the 4-bedroom penthouse unit with a balcony, you will be able to find a space that works for you and your family. Studio units can be with or without a balcony and are about 20 square meters with everything you need at your fingertips. One bedroom units can also come with or without a balcony and range from 26 square meters to 32 square meters. There are also end units available, which are usually more spacious if that is what you desire. If one bedroom is not enough for you and your family, there are also 2 bedroom units that also have the option to come with or without a balcony. These range from about 41 square meters to 63 square meters. What makes Wind Residences different from all the rest of the developments? A couple of things. For one, some towers offer the option to have 3 or 4 bedroom penthouses with balconies. These range from about 147 square meters to 192 square meters. The largest unit offered is the 4-bedroom penthouse with a balcony at 216 square meters. With all of these options, no matter what you are looking for, you will be able to find the perfect unit for you and your family no matter the size.

The view at Wind Residences in Tagaytay City is another aspect that sets this development apart from others. No matter what direction your view is, there is a breath-taking view to look at so you can enjoy life and feel relaxed and at home. With about 600-800 units per tower, there are so many options for you to choose what view is outside your new window. Northern, southern, eastern, and western directions all have their unique features for your viwing pleasure. Located near Taal Lake, a beautiful scene with mountains in the background, you will forget you are close to a busy city. Imagine falling asleep with the calming view of a lake outside your window or waking up to the sunrise.

Inside Your New Home
No matter which layout you choose for your new element, there are some amazing conveniences of each unit. Windows overlooking any direction will give you a great look at the surrounding landscapes. Within each unit, there is everything you need. Kitchens and bathrooms are spacious with cabinets and drawers for storage. Air conditioners are also in each unit. Units without a balcony have structures in place for a window air conditioner. If your new home does have a balcony, there is a structure within the wall for an air conditioner.

Appliances and fixtures within your new home are original and innovative so that you will not have to worry about replacing them as you might if you were the second owner looking for a new home. The floors and walls are finished so that you can get started on decorating right away. You can make your new home something you are proud of that shows off your interests and accomplishments in life. You will be so relaxed in your new home it will be difficult to leave. Imagine inviting friends and family over to enjoy dinner on the balcony with the view of Taal Lake in the background.

Amenities within Each Building
A great aspect of living in a condominium complex like the Wind Residences is that you will have so much to do within the community. Before you even step out to the amenity areas, the inside of the buildings has a lot to offer for its diverse residents. With its many lobbies and lounges, you will have space to enjoy when you want to get out of your unit and explore. With other members of the community so close by, you won't have to be alone. While there is so much privacy within the buildings, there is also opportunities for you to spend time with friends also living at Wind Residences. The lounges offer a comfortable place to sit and relax, visit with others, or even get some work done. If you are someone who has the opportunity to work at home, you can choose to work in one of the lounges, such as the Sky Lounge, that has an amazing view of the mountains. You will not feel stressed as you work surrounding by a beautiful backdrop that will help you to stay calm even on the hardest work days.

Buildings also have a function room, which is a beautiful place for you to host an event such as a birthday party, anniversary party, or even a wedding. If you are a business person and would like to book the function room for a business get together, that is also an option as well. The function rooms in each building are decorated modernly with a contemporary look so your guests will be impressed. Lounges offer the possibility of wi-fi as well as outlets for you to plug in technology if you need to.

The buildings have between 3 and 4 elevators with each floor having a luxurious lift lobby while you are waiting. There are also staircases located throughout the buildings in case you enjoy getting exercise in order to get to your abode.

Outside the Building, Inside the Community
When you venture outside the building into your new backyard, you will be impressed with the gorgeous accommodations within your new community. Whether you are into sports, exercising, or meditating, there is so much to do and you don't even have to leave the complex to do it.

The Amenity Area is complete with a clubhouse that has many sports courts. With courts for badminton, basketball, and tennis, you can practice your skills or get a group together to enjoy some fun competition. There is also a gorgeous swimming pool for both the person looking to cool off and relax, or the person who enjoys swimming laps for exercise. The Amenity Area has a deluxe adult swimming pool surrounded by lounge chairs, beautiful palm trees, and a couple of roofed cabanas if you are looking to get away from the sun. Imagine coming home from work after a long day to a beautiful resort that makes you feel like you are always on vacation. You can come to relax, cool off, or enjoy spending time with friends.

The recreational area allows you to be social with other community members or invite friends over to enjoy the breath-taking area. There is also a Garden Lawn that has beautiful trees, shrubs, and flowers for your relaxation and enjoyment. A great aspect of living in a condominium community is that the association takes care of all the upkeep so you don't have to. You can enjoy spending time with family and friends rather than having to work on keeping your lawn and yard looking nice. You won't have to mow, trim, or decorate the outside on your own. You will not have to work and then come home to do more work. You won't even have to water the beautiful vegetation that surrounds you. You can simply enjoy it, and that will make you enjoy your life at Wind Residences in Tagaytay City even more.

If you like to jog or walk, there is a beautifully decorated jogging path that will help you to get out and enjoy mountain air. Getting fresh air is important to being healthy and happy no matter what part of the world you are in. The amenities at Wind Residences can help you do that. Our goal is for you to be able to enjoy life and spend quality time with family and friends.

Safety Features to Make Your Family Feel Protected from Harm
We understand that a very important feature of looking for a new home is considering its safety precautions. Keeping your family safe is always on your mind, and we want our residents to know they are safe within this new complex. With state-of-the-art technologies and innovative comforts, the safety services offered will help you to ease the worry. Buildings are equipped with sprinkler and alarm systems in the case of a fire emergency. While we hope that never happens, it is important to be prepared. The alarm and sprinkler systems are regularly maintained by the condo association to ensure they are always working properly. Staircases and fire exits are available as well as you would not want to be waiting for the elevator if you needed to vacate the premises.

Also for your safety, there are cameras located at all entrances and within the common areas. There are also cameras located in the amenities areas so that we can keep an eye on anything that might become a problem. Our security teams works hard to make sure you feel comfortable and know you are in good hands. Even though the community is gated, the added security of the cameras should ensure you that you and your family are always supported and safe.

Backup generators are also a feature of each building in the case of a power outage. The generators will ensure that common areas within the buildings are able to be used. There are also a couple of outlets in each unit that will be able to be used on the backup generator so you can make sure your home is taken care of. There is nothing worse than losing power after you have gone grocery shopping.

Popular Links
Wind Residences
Wind Residences Location
Wind Residences For Rental Units
Wind Residences Resale Units
Wind Residences Pre-Selling Units
Wind Residences Showroom
Wind Residences Amenities
Wind Residences Price
Wind Residences Contact
Wind Residences SMDC For Sale Price List

| Unit Name | Project Name | Developer | Price (₱) | Location |
| --- | --- | --- | --- | --- |
| 1 BR Condo | Wind Residences | SMDC | 5,055,546 | Tagaytay, Cavite |
| 2 Bedroom | Wind Residences | SMDC | 9,900,000 | Tagaytay, Cavite |
| 2 Bedroom Penthouse Unit | Wind Residences | SMDC | 9,900,000 | Tagaytay, Cavite |
| 3 Bedroom Penthouse Unit | Wind Residences | SMDC | 16,000,000 | Tagaytay, Cavite |
| 3 Bedroom Penthouse End | Wind Residences | SMDC | 22,200,000 | Tagaytay, Cavite |
| 4 Bedroom Penthouse Unit | Wind Residences | SMDC | 24,700,000 | Tagaytay, Cavite |
| 3 Bedroom Deluxe Penthouse Unit | Wind Residences | SMDC | 24,800,000 | Tagaytay, Cavite |
| 4 Bedroom Penthouse End | Wind Residences | SMDC | 25,100,000 | Tagaytay, Cavite |