Calamba Park Place - Preselling House & Lot
Premium project of Axeia in Makiling Calamba Laguna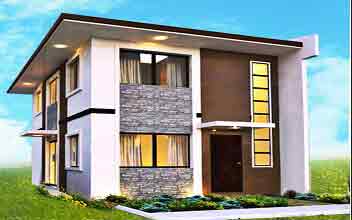 Project Type : House & Lot
Listing Type : Preselling
Developer Name : Axeia
Units : House & Lot
Price: ₱ 1,600,000 & Up
Address : Brgy. Makiling
Location : Calamba , Laguna PH Calamba Park Place Axeia Calamba Park Place Calamba Park Place Axeia Calamba Park Place Calamba
https://calambaparkplacelaguna.phproperty.com
This house and lot community in Calamba City are immensely sprawled along the National (Maharlika) Highway leading to the other Southern Tagalog provinces further south and Metro Manila to the north. With its magnificence and elegance, the Calamba Park is an Axeia Philippines, Inc. grand offering of a well-endowed community and yet so affordable, common Filipinos are sure to enjoy the luxury they all waiting for in an enclave. The site is a mix of classic homes rendered in a modern fashion where amenities and facilities are a welcome relief for the tired minds and souls.
The Calamba Park Place Laguna is specifically located along Maharlika Highway, Brgy. Makiling, Calamba City, Laguna. The project is an immediate neighbor to the Lyceum of the Philippines University, Yazaki-Torres Manufacturing Plant, Walter Mart Makiling, Dry and Wet Market Market (Chef & Cooks), Yakult Philippines, Inc., Atlantic Grains, Inc., Ayala Greenfield Golf Course, Woodland Trails, Mount Claire Village, San Isidro Labrador Parish, Lakeside Food & Beverage Corp., AM Europharma Corp., Axeia Group of Companies Main Office, Austria Microsystems Philippines, Inc., Beltontotoku Philippines, Inc., Anihan Technical School, . St. James College of Calamba, Bank of the Philippine Islands, Phil-Nippon Technical College, and other establishments and institutions in the 2km radius of the site.
The location of the AXEIA Calamba Park Place is sure to bring you closer to where you are most likely to be for the whole week, but the weekend will certainly make your stay at home with the family. But why not? The weekend may bring the family closer than ever while enjoying the site's endless list of wholesome amenities. This includes an imposing clubhouse, swimming pool, basketball court, playground, a football field, wide open spaces, landscaped gardens, pocket gardens, 24/7 security, and a lot more. The project is protected by a well-entrenched perimeter fence, with underground drainage system, centralized water distribution system, and Meralco supplied power system.
While the Calamba Park Place is secluded from the noise and pollution of the city, other establishments that are in close proximity of the site include SM City Calamba, University of the Philippines Los Baños, Colegio De San Juan De Letran, Calamba Medical Center, Filinvest Technology Park Calamba, and more other important destinations. The project offers house and lot properties that will surely boost every homeowner's opportunity to enhance their clout in business and more chances of employment to hone skills because of the site's ideal location near multinational corporations and industrial estates.
Axeia, Calamba Park Place, House & Lot for Sale in Calamba City, Philippines. For price list, model house, floor plans, payment terms, CHAT LIVE with an agent 24x7. If you're looking to find Axeia, Calamba Park Place for Sale, then check here first. We have full details of Axeia, Calamba Park Place for Sale updated regularly. Everything you need to know about Axeia, Calamba Park Place House & Lot buying process, broken down into stages. Includes selecting a unit, choosing a payment plan and buying your dream home at the right price.
Popular Links
Calamba Park Place
Calamba Park Place Location
Calamba Park Place For Rental Units
Calamba Park Place Resale Units
Calamba Park Place Pre-Selling Units
Calamba Park Place Showroom
Calamba Park Place Amenities
Calamba Park Place Price
Calamba Park Place Contact