Riomonte - Preselling Lot Only
Premium project of Ayala Land in Nuvali Calamba Laguna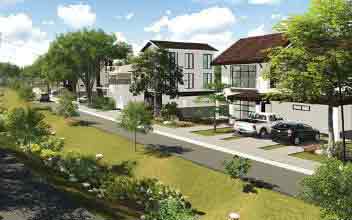 Project Type : Lot Only
Listing Type : Preselling
Developer Name : Ayala Land
Units : Lot,
Price: ₱ 0 & Up
Address : Brgy. Canlubang,
Location : Calamba , Laguna PH Riomonte Ayala Land Riomonte Riomonte Ayala Land Riomonte Calamba
https://riomonteayala.phproperty.com/
It is interesting to know that Ayala Land is really making living in a city, where nature still abounds, among their legacies. Here at the Riomonte Nuvali Calamba, the location is more convenient, comfortable and at par with those locations that have concrete jungles on its background. Riomonte is the newest residential development inside the Nuvali enclave and is consisting of 5 pocket neighborhoods each with its own exclusive entrance.

Riomonte Nuvali is adorned in a nature reserved-like atmosphere where ambience mimics a beautiful sanctuary where lush greens showcase the place. The site is primarily located inside the Nuvali Township, Brgy. Canlubang, Calamba City, Laguna. Sitting on a 85-hectare of generally sloping terrain, the project is set against the majestic Mt. Makiling and has only an average 10 lots per hectare, a very low density compared to other high-end residential developments in the region.

The Riomonte has it all. There is educational institution (Miriam College), commercial centers and recreational amenities and facilities within easy reach. More than 50% of the total gross land area is committed to park system, green spaces, roadways and amenities. The Riomonte Nuvali is really a class of its own, where the finest and the best of nature and man-made wonders blend together to make an ideal community.

Popular Links
Riomonte
Riomonte Location
Riomonte Resale Units
Riomonte Pre-Selling Units
Riomonte Showroom
Riomonte Amenities
Riomonte Price
Riomonte Contact
Riomonte Ayala Land For Sale Price List

| Unit Name | Project Name | Developer | Price (₱) | Location |
| --- | --- | --- | --- | --- |
| Ridge Park | Riomonte | Ayala Land | 0 | Calamba, Laguna |
| Parklane | Riomonte | Ayala Land | 0 | Calamba, Laguna |
| Prime | Riomonte | Ayala Land | 0 | Calamba, Laguna |
| Park Premier | Riomonte | Ayala Land | 0 | Calamba, Laguna |
| Greenway | Riomonte | Ayala Land | 0 | Calamba, Laguna |