Bern Baguio - Preselling Condominium
Premium project of Brittany in Baguio Benguet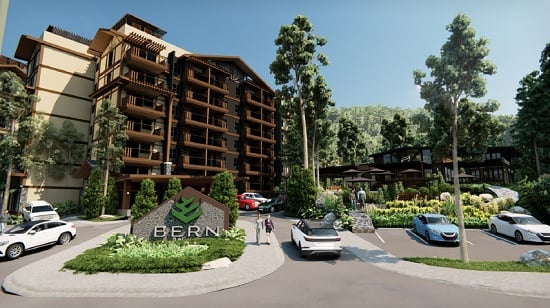 Project Type : Condominium
Listing Type : Preselling
Developer Name : Brittany
Units : 1 BR, 2 BR
Price: ₱ 18,100,000 & Up
Address : Along Outlook Drive South corner of C. Apostol Street
Location : Baguio , Benguet PH Bern Baguio Brittany Bern Baguio Bern Baguio Brittany Bern Baguio Baguio
https://www.bernbaguiocondos.com
Bern Baguio by Brittany Corp is your Alpine-like home, without the snow, in the north. Bern Baguio is a 4-tower luxury mid-rise residential condominium development at the heart of Baguio City. It is a place where clouds meet your eyes amid the splendor of skyline views of the wonders of nature. The Bern sits in a typical Baguio enclave but features a Swiss-style deep green mountain reprieve with tall pine trees and majestic valleys.
Bern Baguio is another Brittany Corporation offering similar to the 100-hectare Swiss-inspired Tagaytay Crosswinds development. Brittany Corp is the luxury residential arm of Vista Land & Lifescapes, Inc. that brought you the Forresta Villar Land in Alabang, Portofino Heights in Las Piñas, La Posada in Muntinlupa, Crosswinds and Lausanne in Tagaytay City, and Georgia Club in Santa Rosa Laguna, among others. Brittany Corporation offers a fine selection of home designs, high-end condominiums, and lot-only properties in excellent locations.
Bern Baguio offers four 8-story towers in the heart of the city with traditional Alpine elements. The mid-rise tower development features exquisite and chalet-like buildings with Alpine facades. The buildings have classic timber exteriors, while the interiors have soft design features with an array of conventional Cordillera art and top-notch amenities exuding a sense of comfort.
Bern Baguio offers well-thought-of residential units in One-bedroom and Two-bedroom configurations. All suites have a balcony with awesome views of the Baguio skyline and its green surroundings. The units come in different sizes ranging from 46.99sqm to 101sqm, all with terrific views of the Baguio greens. The flexible and generous spaces within Bern Baguio are mixed with top-of-the-line amenities: such as view decks, connecting Sky Bridges, a game room, a fitness gym with Plates and yoga studios, fire pits, a play area, a massage area, Jacuzzis, and so much more!
Bern Baguio is located in one of the city's idyllic yet near all the necessities of life. Brent International School, St Louie University, and the BOCA Academy are just spitting away from your new home. Bern is also a few minutes away from the sought-after attractions in Baguio, such as Burnham Park and Mines View Park. Everything seems too near to Bern Baguio.
Bern Baguio by Brittany Corporation is a worthwhile investment for new and longtime investors. Bern Baguio carries the Vista Land-signature development enhancing its equity building and a hedge against inflation. Furthermore, Bern is a perfect residence for families, young entrepreneurs, and professionals wanting a more rewinding place away from the mob of the metropolis. The cabana-style condo development comes with everything you need to dine, unwind, and be entertained. A really perfect place for the modern family!