Bristle Ridge - Preselling Condominium
Premium project of DMCI in Pacdal Baguio Benguet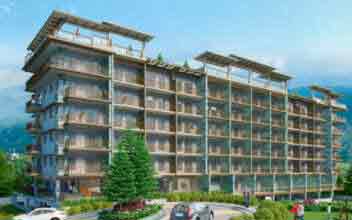 Project Type : Condominium
Listing Type : Preselling
Developer Name : DMCI
Units : 2 BR, 3 BR,
Price: ₱ 4,700,000 & Up
Address : Pacdal Road,
Location : Baguio , Benguet PH Bristle Ridge DMCI Bristle Ridge Bristle Ridge DMCI Bristle Ridge Baguio
https://bristleridgedmci.phproperty.com/
Bristle Ridge is a high altitude residential condo developed by DMCI homes in the summer capital of the nation, Baguio City. It consists of three mid-rise condo buildings with six levels each and 349 total condo units. The environment is as natural as it gets with different physical features like the scents of the pine trees and the cool breeze. The development has a 360-degree view of various magnificent views of the Camp John Hay, The Teachers' Park, Mansion House, and Mines View Park.

Bristle Ridge is located at Pacdal Road, Baguio City. The area is accessible and very close to different famous establishments like schools, medical institutions, and different business & commercial hubs. Some of the nearby facilities in the area include Baguio Center Mall, Berkeley School Baguio, University of Baguio, and Notre Dame De Chartres Hospital.

Bristle Ridge offers a two bedroom unit and three bedroom unit with a balcony. The two bedroom unit has an area of 49,5 SQM and a balcony area of 7 SQM and 15 SQM. The two bedroom unit with a 15 SQM balcony is available for Php 5.6M while the other with a space of 7 SQM is available for Php 4.8M. There are also two types of three bedroom units with both having a unit area of 70 SQM. The first three bedroom unit has a balcony area of 26.5 SQM and a final price of Php 7.85M while the second balcony has an area of 13.5 SQM and a price of Php 6.6M.

Popular Links
Bristle Ridge
Bristle Ridge Location
Bristle Ridge For Rental Units
Bristle Ridge Resale Units
Bristle Ridge Pre-Selling Units
Bristle Ridge Showroom
Bristle Ridge Amenities
Bristle Ridge Price
Bristle Ridge Contact
Bristle Ridge DMCI For Sale Price List

| Unit Name | Project Name | Developer | Price (₱) | Location |
| --- | --- | --- | --- | --- |
| 2 Bedroom | Bristle Ridge | DMCI | 4,799,000 | Baguio, Benguet |
| 2 Bedroom | Bristle Ridge | DMCI | 5,647,000 | Baguio, Benguet |
| 3 Bedroom | Bristle Ridge | DMCI | 6,624,000 | Baguio, Benguet |
| 3 Bedroom | Bristle Ridge | DMCI | 7,849,000 | Baguio, Benguet |