Camella La Mirande - Preselling House & Lot
Premium project of Camella in Gran Europa Cagayan De Oro Misamis Oriental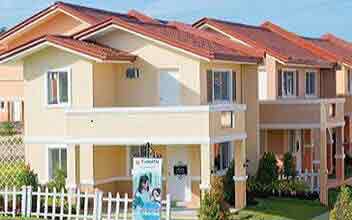 Project Type : House & Lot
Listing Type : Preselling
Developer Name : Camella
Units : House & Lot
Price: ₱ 2,522,115 & Up
Address : Cagayan De Oro City
Location : Cagayan De Oro , Misamis Oriental PH Camella La Mirande Camella Camella La Mirande Camella La Mirande Camella Camella La Mirande Cagayan De Oro
https://camellalamirande.phproperty.com/
Camella La Mirande is spread across vast area of beautiful landscape accompanied by a fully developed estate located alongside Cagayan De Oro City. The Camella La Mirande is the prime standard estate located besides amazing breath taking views and lush green scenery.

It is easily accessible through all the major avenues of the city. The major feature that gets this property in highlight is the size of homes that it offers to its potential customers. The houses range from single bedroom to a big 5 bedroom homes. These homes are also accompanied by many luxurious facilities like parking and sometimes even a room for maids.

The floor area of these properties makes it a large place and best suited if you are looking to grow your family any time soon. Along with the bedroom numbers it also has, a living room, dining area, kitchen, multiple toilets, a balcony, and carport provision. All of this is provided so that your family doesn't feel cramped up in a small home.

The major landmarks include malls, hospitals, churches and schools. Everything that a family might need on a regular basis to make their daily life easy is within reach from the property. This Camella property also provides a children's playground, where your kids can play with other young ones after school and get away from the bad habit of playing only video games. There is also a clubhouse, which can be used to hold events and entertain guests after a long day of work.

The best feature of this project is that it is conveniently located within minutes from industrial establishments making it easy for people with jobs as they can travel easily and also find new jobs easily. The neighborhood of Camella La Mirande is considered to be very relaxed and safe and for that reason mostly people chose it over other properties. If you have been looking for a modern home for your family then here is the perfect choice for you.

The security factor has also been given special attention by adding a fence around the perimeter and also 24 hours available guards that make sure that your family has a good and safe night sleep.


We welcome you to the newest enclave in the Gran Europa master planned development – a haven to hundreds of families who preferred a top notch, well designed community as their modern yet classical home.