Sheridan Towers - Preselling Condominium
Premium project of DMCI in Pioneer Mandaluyong Metro Manila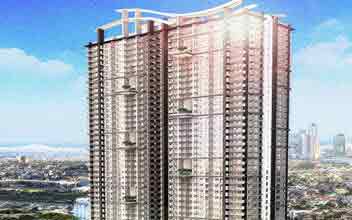 Project Type : Condominium
Listing Type : Preselling
Developer Name : DMCI
Units : 1 BR, 2 BR, 3 BR,
Price: ₱ 2,100,000 & Up
Address : Sheridan near Pioneer Streets,
Location : Mandaluyong , Metro Manila PH Sheridan Towers DMCI Sheridan Towers Sheridan Towers DMCI Sheridan Towers Mandaluyong
https://dmcisheridantowersmandaluyong.phproperty.com/
Feel the country club-like and resort-inspired living with the latest DMCI Homes offering in Mandaluyong City. The Sheridan Towers is a high-rise residential home in Modern Tropical themed architecture built by the company's responsible and efficient workforce.

Located along Sheridan near Pioneer Streets, Mandaluyong City, the Sheridan is composed of two towering buildings (the North and South) sitting on an 11,155sqm of flood-free land. The North Tower is comprised of 40 residential levels, while the South has 41. The buildings have 5 basements parking on their toes.

Designed and built for young professionals and start-up families of the new generation who are aspiring to have healthy, quiet and clean living within the Metro. Here, quality of life is at its best for a very affordable investment. Furthermore, the buildings are built using the state-of-the-art Lumiventt Design Technology (LDT) enhancing the maximum utilization of fresh air ventilation and natural light in every space of the structure.

Total available units for the South Tower are 1,048. The units have sizes ranging from 28 to 56sqm and in 4 variants (the Studio, 1-BR, 2-BR and 3-BR units). These units are efficiently planned, designed and built through DMCI Homes' strict quality guidance.

Feel the difference in living outside the Sheridan compared to its amazing amenities. With its excellent outdoor amenities which include a lap pool, lounge and kiddie pools, tree court, play court, Alfresco Lounge, pool deck, playground, basketball court, Sky Park, garden area and other man-made wonders mimicking nature brilliantly.

Indoors, you will be left breathless with its Garden Atriums, Sky Lounge, Sky Patios, Lounge Area, hotel-like lobby, function room and other functional facilities such as a day care center, fabulous coffee shops, fitness gym and game area. So, even if it rains or shines, you and the kids have lot of activities to do during spare time. A real bonding moment for the whole family!
Popular Links
Sheridan Towers
Sheridan Towers Location
Sheridan Towers For Rental Units
Sheridan Towers Resale Units
Sheridan Towers Pre-Selling Units
Sheridan Towers Showroom
Sheridan Towers Amenities
Sheridan Towers Price
Sheridan Towers Contact
Sheridan Towers DMCI For Sale Price List

| Unit Name | Project Name | Developer | Price (₱) | Location |
| --- | --- | --- | --- | --- |
| 1 Bedroom With Balcony C North Tower | Sheridan Towers | DMCI | 2,309,000 | Mandaluyong, Metro Manila |
| 1 Bedroom With Balcony C South Tower | Sheridan Towers | DMCI | 2,345,000 | Mandaluyong, Metro Manila |
| 1 Bedroom With Balcony B South Tower | Sheridan Towers | DMCI | 2,416,000 | Mandaluyong, Metro Manila |
| 1 Bedroom With Balcony B North Tower | Sheridan Towers | DMCI | 2,970,000 | Mandaluyong, Metro Manila |
| 1 Bedroom With Balcony A North Tower | Sheridan Towers | DMCI | 3,046,000 | Mandaluyong, Metro Manila |
| 1 Bedroom With Balcony A South Tower | Sheridan Towers | DMCI | 3,147,000 | Mandaluyong, Metro Manila |
| 2 Bedroom With Balcony A South Tower | Sheridan Towers | DMCI | 3,400,000 | Mandaluyong, Metro Manila |
| 2 Bedroom With Balcony B South Tower | Sheridan Towers | DMCI | 3,400,000 | Mandaluyong, Metro Manila |
| 2 Bedroom With Balcony B South Tower | Sheridan Towers | DMCI | 3,436,000 | Mandaluyong, Metro Manila |
| 2 Bedroom With Balcony C North Tower | Sheridan Towers | DMCI | 3,436,000 | Mandaluyong, Metro Manila |
| 2 Bedroom With Balcony A North Tower | Sheridan Towers | DMCI | 4,361,000 | Mandaluyong, Metro Manila |
| 2 Bedroom With Balcony C South Tower | Sheridan Towers | DMCI | 4,468,000 | Mandaluyong, Metro Manila |
| 3 Bedroom With Balcony A North Tower | Sheridan Towers | DMCI | 5,297,000 | Mandaluyong, Metro Manila |