100 West - Preselling Condominium
Premium project of Filinvest in Poblacion Makati Metro Manila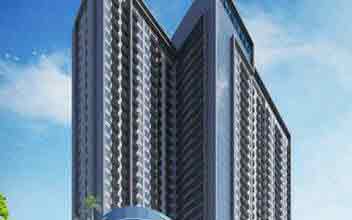 Project Type : Condominium
Listing Type : Preselling
Developer Name : Filinvest
Units : 1 BR
Price: ₱ 6,000,000 & Up
Address : Washington St.
Location : Makati , Metro Manila PH 100 West Filinvest 100 West 100 West Filinvest 100 West Makati
https://www.100westmakaticondos.com
100 West is a residential condominium neighborhood integrated within the Buendia corner Washington Street, Makati City, the development promise to enhance with retail, community areas to create that vibrant street life experience and an exclusive and distinctive living experience. Its offer mixed use business and lifestyle hub that provides the perfect venues for today's individual to build relationship in their community and their surrounding environment, playing host to various lifestyles shops such as retail shop, leisure, recreation venues and business establish for diverse interest 100 West is conveniently located in a vibrant neighborhood near exciting restaurant, boutiques, transportation gourmet grocers and huge product potential.

100 west offers multi-faceted fun living right. The homeowner will benefit from an upscale living experience that will uniquely cultivate personal interest and vibrant sensibilities in a home that simply gives a beat from Makati's busy urban landscape. It's a short walk from the city's premier retail and entertainment hub giving the resident an endless array of amenities and facilities for business, recreation, and shopping. It is an ideal residential address for those looking to be near their places of work, business, education, and home.100 west is a few minutes away from Makati Central business district, Ortigas, and Manila. It is an ideal resident for family vacations; it has a magnificent grand lobby with amenities, there is 24 hours attended lobby, spectacular planted terrace, fitness center, community room, playroom, and garage.

100 west in Makati City are built by film invest which is one of the top residential property developers in the world, over the years, they have established themselves as a leader in residential housing development especially I in its core business of affordable and middle-income housing. From its middle-income residential subdivision Cebu. Filinvest is a full range property developer with an impressive portfolio scattered all over the archipelago, from building a house, the company has diversities into high-rise condominium, medium- rise development shopping center, and leisure development. Filinvest land's vision of involving improving the lifestyles of the community experience improving lifestyles for the upscale market continue as 100 West Makati breathes new life into Makati city's vibrant commercial and residential spaces.in the midst of the stir and hectic district of Makati City, Filinvest Land pioneer change the city environment into charming lifestyle neighborhood.

100 west has been designing for the comfortability of the individual by staying closer to home and stop throwing away hours waiting for an elevator, trying to hail a cab, or sitting in traffic. 100 west have a very refreshing amenities, taking a dip in the infinity swimming pool as you say goodbye to the fatigue of the work and the city, 100 West is a place where all you have to do is live, work and plays under one roof.

100 west in Makati City consist of 898 residential unit rendered in 1- bedroom and 2-bedroom and will be an integrated mixed-use development, it has a larger unit with areas ranging from approximately 27sqm to about 58 sqm and with high-grade finishes and fitting..the building has 279 residences including studios. 100 west in Makati City has a high-speed elevator which is comfortable to ride, and it's safe. There is a top of the notch security in 100 West with a CCTV system which covers the whole resident for emergency response to help and crimes and a 24-hour security system to protect you and your property. There are three fire exits floor for a quick escape of fire breakages and a system to detect this forehand with the fire and smoke detection system for emergency fire outbreak. There is also an automatic fire sprinkler system to reduce the damage of fire in the resident, therefore, the risk of fire outbreak that will cause a lot of harm is fragile. An automatic car park system with maximum security is provided for your vehicle with all precautions against car thieves. They also have backup power which turns on immediately after the power failure for selected areas and some residential units. A fiber optic facility is provided for al the residents to have the best experience when calling, browsing, or doing any other cable-related things .it also have a landscaped driveway and a centralized garbage disposal system to ensure the cleanliness of the residents and reduce the chance of disease. There is also an exclusive mailroom for your private mail that can only be checked by you or the person you authorize. There are a RFID car park system and interior designed lobby waiting for you in your beautiful resident.

100 west residential unit has different amenities like the leisure hub, infinity pool, kiddie pool and a spa for you to just relax and get rid of all stress and recharge your body. There are also amenities like an outdoor lounge, poolside patio, the green playground and meditation garden for relaxation after a long day at work. It also includes a kids central for your children if you want to get some space or you want to go out. If you or your children are the bookworm type then we've got you with our study hall for your research and projects, it is also a place where you can do some light reading. A jogging trail is provided for you and your family to go out on weekend exercise and bond. The private rooftop club is also provided for different social gatherings and occasions and a function hall for the same purpose. There is a skyline deck with community garden for you to marvel at its beauty and an outdoor theater for a romantic section with your lover. The sunset deck is always provided with lounges and bars. 100 west is accessible to both north and south of metro manila,100 west is located at 100sen, Gil Puyat Ave, corner Washington st., Brgy Pio del Pilar Makati City 100 West resident in Makati City is 2.5km to the assumption college, 1.9km to the Mapua Institute of Technology, 1.1km to Makati sports club, 0.35km to the Makati Medical Center.

If you are looking for an area with an upscale living experience that has both sides of play and work or a place where everything is set just for your comfort then 100 west id the best place for you.
Popular Links
100 West
100 West Location
100 West For Rental Units
100 West Resale Units
100 West Pre-Selling Units
100 West Showroom
100 West Amenities
100 West Price
100 West Contact