Belmont Boracay - Preselling Condominium
Premium project of Megaworld in New Coast Drive Boracay Newcoast Aklan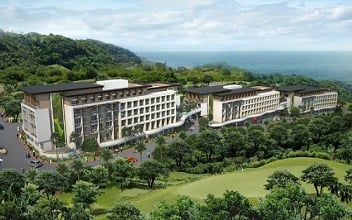 Project Type : Condominium
Listing Type : Preselling
Developer Name : Megaworld
Units : Queen Suite, Twin Suite, Handicapped Suite, Junior Suite and Executive Suite
Price: ₱ 6,000,000 & Up
Address : Newcoast Drive, Boracay Newcoast, Aklan
Location : Boracay Newcoast , Aklan PH Belmont Boracay Megaworld Belmont Boracay Belmont Boracay Megaworld Belmont Boracay Boracay Newcoast
https://www.belmontboracay.com
The Belmont Luxury Hotel Boracay is the future of Boracay. As the Boracay Newcoast occupies nearly 14% of the island's land area (including the golf course), this fresh tourism-inspired township will attract more tourists and investors over the long run. The Belmont Luxury Hotel, together with Boracay Newcoast, is expected to bring in more than 350,000 additional guests to the island annually which will help generate more than 7,000 jobs and contribute more to the island's economy unlike any other.
As a global destination, Boracay is adjudged the World's Top Island Destination outside of the U.S. by Condé Nast Travel magazine two years in a row in 2016 and 2017, and way back in 2014. On April 26, 2018, Boracay was ordered closed for tourists in six months by the Philippine government to fix sewage and environmental-related issues. The island resort is expected to open on October 26, 2018. The Belmont Luxury Hotel Boracay is a type of condotel (condominium hotel) popularized in the United States some years ago.
Hotel units are being offered to local and foreign buyers/investors who want to try their luck in a hotel business with a risk-free and worry-free investment. The hotel unit's operation will be run by the world's number one property manager; the Prestige Hotels & Resorts, Inc., so you don't have to worry about almost anything.
Belmont Boracay Megaworld For Sale Price List

| Unit Name | Project Name | Developer | Price (₱) | Location |
| --- | --- | --- | --- | --- |
| Queen Suite | Belmont Boracay | Megaworld | 6,878,000 | Boracay Newcoast, Aklan |
| Queen Suite + Balcony | Belmont Boracay | Megaworld | 7,427,000 | Boracay Newcoast, Aklan |
| Twin Suite + Balcony | Belmont Boracay | Megaworld | 7,816,000 | Boracay Newcoast, Aklan |
| Handicapped Suite | Belmont Boracay | Megaworld | 9,768,000 | Boracay Newcoast, Aklan |
| Junior Suite + Balcony | Belmont Boracay | Megaworld | 12,141,000 | Boracay Newcoast, Aklan |
| Executive Suite + Balcony | Belmont Boracay | Megaworld | 14,920,000 | Boracay Newcoast, Aklan |