Grand View Towers - Preselling Condominium
Premium project of Moldex in Leveriza Pasay Metro Manila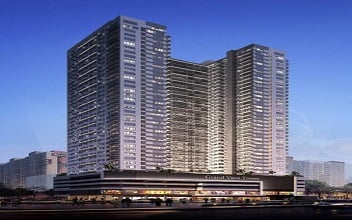 Project Type : Condominium
Listing Type : Preselling
Developer Name : Moldex
Units : Studio, 1 BR, 2 BR
Price: ₱ 4,300,000 & Up
Address : Leveriza Street, Pasay City
Location : Pasay , Metro Manila PH Grand View Towers Moldex Grand View Towers Grand View Towers Moldex Grand View Towers Pasay
https://www.grandviewtowercondos.com/
The Grand View Tower is a resort-inspired and top-notch condo residential community in Pasay City that has an efficient professional building management and services that you can count on. This 42-story condo development from Moldex Realty is slowly changing Pasay City's landscape. It will soon be the next most important residential enclave where units are bigger than other condos in the Buendia-Pasay-Libertad passageway.
Moreover, the Grand View Tower reflects a serene and pristine haven in the heart of Pasay. Its location near the legendary Manila Bay, where you can experience a daily scene of the iconic Manila Bay sunset is enough to trigger an adrenaline rush while you sip an afternoon coffee at your balcony. The splendid Grand is a grandeur on its own right, where world-class amenities await you. Furthermore, its location near the CBDs of several Metro Manila cities put you on the advantage. Here at the Grand View Tower, you will not only enjoy the great panorama of the adjoining cities but also the immaculate feeling of absolute security at any time of the day.
You can tell how lucky you are when you would enjoy an affordable condo living at the Grand View Tower Pasay without hurting your pocket. This once-in-a-lifetime chance of investment could gain you a lifelong opportunity of involving yourself in a remunerative financing. Investing your precious money at The Grand promises a bright future ahead of you!


Popular Links
Grand View Towers
Grand View Towers Location
Grand View Towers For Rental Units
Grand View Towers Resale Units
Grand View Towers Pre-Selling Units
Grand View Towers Showroom
Grand View Towers Amenities
Grand View Towers Price
Grand View Towers Contact


Grand View Towers Moldex For Sale Price List

| Unit Name | Project Name | Developer | Price (₱) | Location |
| --- | --- | --- | --- | --- |
| Studio Unit | Grand View Towers | Moldex | 4,300,000 | Pasay, Metro Manila |
| 1 Bedroom | Grand View Towers | Moldex | 5,600,000 | Pasay, Metro Manila |
| 2 Bedroom | Grand View Towers | Moldex | 14,000,000 | Pasay, Metro Manila |