Metrogate San Jose - Ready For Occupancy House & Lot
Premium project of Moldex in Moldex New City San Jose Del Monte Bulacan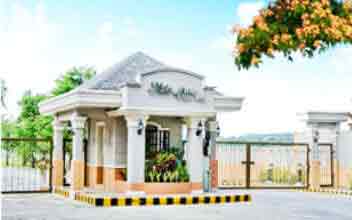 Project Type : House & Lot
Listing Type : Ready For Occupancy
Developer Name : Moldex
Units : House & Lot
Price: ₱ 1,205,280 & Up
Address : City of San Jose del Monte, Bulacan
Location : San Jose Del Monte , Bulacan PH Metrogate San Jose Moldex Metrogate San Jose Metrogate San Jose Moldex Metrogate San Jose San Jose Del Monte
https://metrogatesanjose.phrealty.com
Metrogate San Jose is a residential development by Moldex in the city of San Jose Del Monte. The city is very vibrant and known for essential qualities like its natural environment, health, large farms, and fresh air. The development also sits on a high ground thereby erasing all the possibilities of a flood. The development is a perfect haven for residents with an entrepreneur spirit.

Metrogate San Jose is located at the City of San Jose in a very accessible location. It has convenient stores, retail centers, local institutions, and dining areas near its field. Metrogate features different amenities and features that will always keep the village attractive. One of the amenities includes a large swimming pool where the residents can either have a workout or just relax and cool off on a hot day. The development also includes a perimeter fence and an entrance gate to protect the residents and ward away intruders. A standard fitness gym is also available in the community where the residents can exercise and be healthy.

Metrogate San Jose offers a Lot Only and House and Lot Property. The Lot Only unit type has three different types; one has an area of 120 SQM and a final price of Php 0.699M, another has an area of 132 SQM and a final price of Php 0.75M. The biggest Lot Only unit type is with an area of 141 SQM and cost Php 1.1 SQM. The House and Lot property are a little large with a Lot area of 84 SQM and a floor area of 35 SQM. The unit is available for a final price of Php 1.7M.
Popular Links
Metrogate San Jose
Metrogate San Jose Location
Metrogate San Jose For Rental Units
Metrogate San Jose Resale Units
Metrogate San Jose Pre-Selling Units
Metrogate San Jose Showroom
Metrogate San Jose Amenities
Metrogate San Jose Price
Metrogate San Jose Contact
Metrogate San Jose Moldex For Sale Price List

| Unit Name | Project Name | Developer | Price (₱) | Location |
| --- | --- | --- | --- | --- |
| Lot Only (Regular Inner) | Metrogate San Jose | Moldex | 1,205,280 | San Jose Del Monte, Bulacan |
| 136 SQM | Metrogate San Jose | Moldex | 1,412,166 | San Jose Del Monte, Bulacan |
| Lot Area - 120 SQM | Metrogate San Jose | Moldex | 1,430,557 | San Jose Del Monte, Bulacan |
| Lot Only (Regular Inner Lot) | Metrogate San Jose | Moldex | 1,687,392 | San Jose Del Monte, Bulacan |
| 120 SQM | Metrogate San Jose | Moldex | 1,708,000 | San Jose Del Monte, Bulacan |
| Marga (House & Lot) | Metrogate San Jose | Moldex | 3,574,233 | San Jose Del Monte, Bulacan |
| Elise (House & Lot) | Metrogate San Jose | Moldex | 4,279,833 | San Jose Del Monte, Bulacan |
| Helena Expanded (House & Lot) | Metrogate San Jose | Moldex | 4,724,473 | San Jose Del Monte, Bulacan |
| Dawn (House & Lot) | Metrogate San Jose | Moldex | 4,977,593 | San Jose Del Monte, Bulacan |
| Blanche | Metrogate San Jose | Moldex | 6,599,353 | San Jose Del Monte, Bulacan |
| Candice (House & Lot) | Metrogate San Jose | Moldex | 7,681,632 | San Jose Del Monte, Bulacan |
| 120 SQM House & Lot | Metrogate San Jose | Moldex | 9,530,558 | San Jose Del Monte, Bulacan |