Cheer Residences - Ready For Occupancy Condominium
Premium project of SMDC in Fuse Marilao Bulacan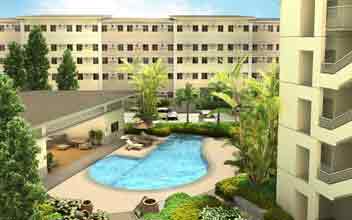 Project Type : Condominium
Listing Type : Ready For Occupancy
Developer Name : SMDC
Units : Flexi Suite, Flexi Suite End
Price: ₱ 2,900,000 & Up
Address : Barangay Ibayo,
Location : Marilao , Bulacan PH Cheer Residences SMDC Cheer Residences Cheer Residences SMDC Cheer Residences Marilao
https://www.phsmdccheerresidences.com
Five things you need to know about Cheers residence in Marilao, Bulacan

Most people do not understand that buying a new home or even investing in a property is a tough business. So when deciding to write and article on upcoming projects, this project inspired research. This project is going to be the first of its kind. In that, you want to know key features and aspects from various perspectives including the negatives. People want to know that they have made or will be making the best decision. Most people tend to regret their choices later which is in every way a sad tale. Your money is important to you and others. Although realtors will not want to tell you the negatives of a property due to them losing the potential sale, it is still good to do your research. Buyers remorses, not something all of us can have When searching for a new home, you want to make sure that you find a home that's going to be the right fit. I'm exploring the many options available research has been done to ensure that the residence of Cheers Residences have all that they need. In doing so here, you are going to see five key listing features of this project that will be both negative or positive. It is something that will be entirely up to you to interpret. The opinions of others are often key aspects that affect a person purchasing decisions. Here you will find a combination. This article will help you see the property for what it is and help you make your decision on if it's the right fit for you.

First understanding the design and its targeted consumers are always the best way to decide whether this plan will work for you. Most people don't do the required homework that makes up any properties design plan, in doing so later find that the decision that they made was not a good fit. Cheers residences took that into consideration and when designing their building knew what demographic they were looking for to fill and live on this luxuriously beautiful property. So here are the five key concepts that you didn't know about the magnificent property.

1. Location

Location when looking for a new home is always important. You want to be sure that your new home is going to give you everything that you need and more. Its location is what sets the ground how much you are going to have to spend to have a property in that city. Not only just the site itself but geographically speaking is important as well. What places are nearby attraction will also cause the price of the property to either decrease or increase. It is also said to be important to gauge the people you will be around as well. This meaning whether the area is more lifestyles of the rich and famous, family oriented or more touristy area. You also need to consider if the area will benefit your lifestyle needs. The last thing you want to is to make a purchase only to realize later several key issues. One being although the home met the needs you were looking for inside of the home the inconvenience of being in the middle of nowhere makes it to where you can't get everywhere or anywhere if you don't have access to both the private and public transportation options. As the times are changing so our the personal and individual needs of the masses in what it is we look for when saying the area is perfect for what you need in a home and its field. Cheers considered this and factored it into the development process. Finding a home has never been easier. Imagine the world where everything is right there for you.

Location Benefits

• Built in transportation Hub
• Proposed location of PNR station
• Located in unurbanized location
• Shopping area that is affordable
• Connects to major cities
• Right off of Mc Arthur Highway
• Town proper

2. Amenities

The building wanted to make sure that they created a building that was going to unique in design but also in what was going to be found within it as well. So designers and architects decided to implement changes, and they decided to think and calculate the potential resident's needs and thought of items that would make the property more appealing yet beneficial. So investors and residents alike were going to need to like the project or home they were getting themselves into so to help they compiled a list of things they felt was important to everyone involved. So for investors, they choose to have a team of property managers that will be there to answer and help solve tenants every issue. At cheers, they have a staff ready to be there for you at any given time. That's not even mentioning the benefit of 24/7 security. The security team is in place to make sure that you feel safe at night or even your belongings while you are working. There are people every day that experience the hurt and loss of a break in, and yet that's a worry you don't have to have. With the community gated, they will also contain a guard house installed to keep those who don't. It will provide swimming pools and a children's wading pool so that it's fun for all ages. If you are one to the physical fitness type and love to take that morning jog, they have added to the property various jogging paths that allow joggers the opportunity to enjoy a quiet run. With beautifully landscaped garden and large open spaces your sure to enjoy a family gathering, a quiet picnic or read a good book this provides the tranquility and peaceful atmosphere for everyone to enjoy. They also have intentions of the building to contain a built in the property. Wow, who would have ever thought you could live at the mall. Now you can say that you do. Maintaining a variety of shops, boutiques, entertainment and dining options there is never a dull moment. These will be a part of the construction when the project breaks ground. It will also have a transportation hub access. Never worry again about being stranded, because at cheers you won't be.

Built in Bonuses

• Function Rooms
• Club House
• Central Park
• Playground
• Large Open Spaces
• Hotel Resembling Lobbies
• Automatic Fire Detection System
• Alarm System
• Guard House
• Multipurpose Car and Motorcycle parking
• Garbage Collection
• Waste disposal
• Landscaped Areas

Affordability

Affordable housing is hard to find these days. It's not just the affordability of the property that appeals to people, but that it gives you an opportunity to marvel and live a lifestyle that's tasteful and luxurious without the high markups. It's like owning a nice Armani suit without paying the high price on the rag. Wouldn't you love to have movie star lifestyle but not have to worry about breaking the bank to do so? It's location also makes it an affordable way of living due to the surrounding areas also being affordable. Meaning everything you need is going to either be on the property or close to it. Most items you will see I even am within walking distance. It's something to make everyone cheer. Due to the property being a non-rural area you are sure to know that it's going to be affordable. Located in the town proper, you will be close to all the action at a fraction of the cost. These days the economy is making it increasingly difficult to find a place to live and afford the costs with ease. Given the nature of the design not only will it be cheaper to live. And yet the area being so unurbanized is where and why the building gets it grand appeal;

Reasons for Affordability

• Located in Affordable surroundings
• Near Transportation Hub
• Proposed P N R location

Design & Layout

When planning how they would make this building work designer worked tirelessly to find a building that was going to be n unique but the first of its kind. The building has a vertical layout, so you never have to have to deal with the inconvenience of waiting for an elevator let alone expect to reach the floor you need because you have to stop at every floor for the people located in the elevator with you whom also has to get where they are going. Everyone has watched a horror film at least once in their lives. It can be less damaging to say that when the building is on fire or you are in the process of escaping a natural disaster or even a power outage, getting stuck on or without and elevator can be a headache most people don't care to have. The fear of heights is also a common issue among people as well, so it's safe to say that having a vertical and a unique L-shape design is important. The other key features that you should look at when looking at the layout is the floor plan.

• No partition wall
• Open floor layout

Investment Property

Investors want to know that they are also investing in the right property. Wondering if you are you also need to know not just location, affordability, design and features but also what type person you are marketing to prospective buyers. Rather who will be more interested in this property and appeal to one's needs? The building given the research is felt to be more leading to being best for singles, young adults or even couples looking to move in together for the first time. Due to it having a unique layout and interior and exterior design it can show that the property will benefit the demographic best. Although it can be beneficial for anyone, this seems to be the area that would reap or even flourish from this project. Whether you need to be able to get back on your feet, moving out for the first time, college student or a couple just starting out these benefit are deemed most suitable for the following market areas.

- Young adults
• Location near shops and malls
• Transportation
• Rural area
• Affordable
• Leaving home for the first time
• Safe

- Singles
• Affordable
• Transitional
• Vast opportunities
• Meet new people

_ Couples
• Wanting to move in together for the first time
• Affordability
• Mingle'

Finding that although many pamphlets gear at this being a place that anyone can reside in evidence proves that this is sometimes the case can be surprising. The brochures indicate that it can house families, yet more research suggests that it's more like you rented a five bedroom house and rent out four rooms and you share the rest of the house. In that its hard to understand how a family could live there unless it were a pregnant couple living there while searching for a new place to live but was living there to start. Geared towards families visiting, that can easily see, and they entertain, but the playground made it. That in mind it can assume that although possible these are the chief social standings this building is more geared to target these demographic.

These were the five important aspects of the property that when doing the research found that it was probably best to go in better detail of what the project is going to be entailing. You want to make sound investment choices and first time living arrangements for a young up and coming adult. If you don't, it can set you back more then you may want to believe it will. That would be for several reasons. If you invest and don't understand what you are investing in you can lose money and the opportunity to take advantage of something grander. Another way it can become damaging is that if you buy it and it's not what you need, then you are stuck with something less than perfect. These need to be a decision that is carefully thought out and planned out to meet your current needs. The research was completed to check for the benefits of the project along with location details. And the important keys points outlined, now it depends on you to make the choice that will work best for you.

Popular Links
Cheer Residences
Cheer Residences Location
Cheer Residences For Rental Units
Cheer Residences Resale Units
Cheer Residences Pre-Selling Units
Cheer Residences Showroom
Cheer Residences Amenities
Cheer Residences Price
Cheer Residences Contact
Cheer Residences SMDC For Sale Price List

| Unit Name | Project Name | Developer | Price (₱) | Location |
| --- | --- | --- | --- | --- |
| Flexi Suite | Cheer Residences | SMDC | 3,100,000 | Marilao, Bulacan |
| Flexi Suite End | Cheer Residences | SMDC | 3,300,000 | Marilao, Bulacan |