Ice Tower - Preselling Condominium
Premium project of SMDC in MOA Pasay Metro Manila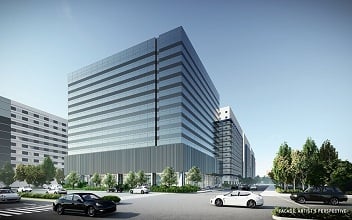 Project Type : Condominium
Listing Type : Preselling
Developer Name : SMDC
Units : Studio Unit,1 BR, 2 BR
Price: ₱ 6,800,000 & Up
Address : Mall of Asia Complex, Pasay City
Location : Pasay , Metro Manila PH Ice Tower SMDC Ice Tower Ice Tower SMDC Ice Tower Pasay
https://www.phsmdcicetower.com
The SMDC Ice Tower RESO (Residential-Offices) is the equivalent of modern living and the integration of well-designed and well-ventilated working spaces. All of these happen in the middle of a bustling city. The tower is the first resident-offices of SMDC that offers upscale business hotel-like ambiance ideal for entrepreneurs and their employees.
The Ice is consists of Studio Units, One-bedroom Units, One-bedroom End Units, One-bedroom End Units with a Den, and Two-bedroom Units. The Ice Tower is built within a transit-oriented environment and highly enterprising location in the heart of Pasay City. It is just a few minutes away from the Mall of Asia complex and its arena. It is your chance to own a property with a professional address in one of the Philippines' most dynamic business centers!
The Ice Tower is a high-rise resident-offices and an exceptional work/home base that supplement your work and enterprising lifestyle. Investing in the Ice Tower RESO is a quick way to business services that will lower your OPEX (operational expenditures) and CAPEX (Capital expenditures). The offices at the tower have some of the finest features of a modern workspace. Here, you will have fully-equipped meeting rooms, executive services, and office machine essentials, among others.
Furthermore, the Ice Tower both has impressive family and business amenities in a single tower. The sky lounge will let the family enjoy the evening watching the terrific views of the metro. Consequently, the central and kiddie pools are the perfect places where the family can have a memorable bond. On the other hand, your business need not suffer during happier times with the family. The Ice Tower offers the finest business hub just a few steps from your home. Entertain your clients in the modern lounge areas and do business inside the exclusive meeting room or a well-connected (Fiber-optic Internet) function room.
Popular Links
Ice Tower
Ice Tower Location
Ice Tower Rental Units
Ice Tower Resale Units
Ice Tower Pre-Selling Units
Ice Tower Showroom
Ice Tower Amenities
Ice Tower Price
Ice Tower Contact
Ice Tower SMDC For Sale Price List

| Unit Name | Project Name | Developer | Price (₱) | Location |
| --- | --- | --- | --- | --- |
| Studio Unit | Ice Tower | SMDC | 6,800,000 | MOA in Pasay, Metro Manila |
| 1 Bedroom | Ice Tower | SMDC | 7,500,000 | MOA in Pasay, Metro Manila |
| 1 Bedroom End Unit | Ice Tower | SMDC | 9,300,000 | MOA in Pasay, Metro Manila |
| 2 Bedroom End Unit | Ice Tower | SMDC | 12,500,000 | MOA in Pasay, Metro Manila |
| 1 Bedroom End Unit + Den | Ice Tower | SMDC | 12,600,000 | MOA in Pasay, Metro Manila |