Mirala Nuvali - Preselling Lot Only
Premium project of Alveo Land in Nuvali Calamba Laguna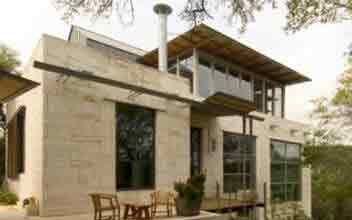 Project Type : Lot Only
Listing Type : Preselling
Developer Name : Alveo Land
Units : House & Lot
Price: ₱ 4,500,000 & Up
Address : Canlubang, Calamba, Laguna
Location : Calamba , Laguna PH Mirala Nuvali Alveo Land Mirala Nuvali Mirala Nuvali Alveo Land Mirala Nuvali Calamba
https://miralanuvali.phproperty.com/
Sprawled through 1,700-hectare of land development by Alveo Land, the Nuvali Township covers the cities of Sta. Rosa and Calamba and the municipality of Cabuyao. This township is a well-planned eco-city development and the largest of its kind in the Philippines. The Mirala Nuvali is the third residential community within Nuvali and part of this ambitious eco-city set to transform community living into a new level.

The Mirala Nuvali is a 29.50-hectare community and a lot purchase development set against the scenic background of the majestic Mt. Makiling Forest Reserved. Owning a lot here could certainly give you the right to build your own house. The site is less than an hour away from BGC in Taguig and Makati via Southern Luzon Expressway (SLEX).

The development is ideal for small-time farming as a hobby or for garden enthusiasts. The project is located primarily inside the Nuvali Township in Canlubang, Calamba City, Laguna.

The project is located near Alveo Land's Treveia and adjacent to Venare in Nuvali's south side, where schools have been established prior to selling. Adjacent to Mirala is the Miriam College while the Everest Academy is across the project's site. The Xavier School is located a few kilometers from this site and also inside the Nuvali.

Offered lots have sizes ranging from 431 to 586sqm. Main entrance is 32 meters wide while the spine road is 18 meters wide and road right of way and local roads are 14, 11 and 9 meters as you go along farther from the entrance.

Several amenities and facilities await prospective owners and their families, such as clubhouse, swimming pool, landscaped lighting, street lights, lanai area at clubhouse, mountain bike trail, running trail, tree-lined pedestrian lane with jogging paths and urban bike lanes, wildlife and bird sanctuary and many others.

There are other schools and learning institutions aside from the 3 inside the township, and they are in the immediate vicinity of the project, the likes of Queen Anne School of Sta. Rosa, Colegio de San Juan de Letran Calamba, Ateneo Graduate School of Business and Dominican College of Sta. Rosa.

There are also other interesting places to go to inside the Nuvali, such as the Evoliving Center, Kukun Nuvali, the Solenad, the Monochrome Events Place, the Evozone multi-functional lake and so much more!

Several hospitals are also close by the Mirala Nuvali, the likes of New Sinai MDI Hospital, Medical City South Luzon, Sta. Rosa Community Hospital, Marian Hospital of Sta. Rosa, Inc. and Sta. Rosa Hospital and Medical Center.

If you want to explore the outside world, there are several shopping, entertainment and leisure centers and attractions located close to the site, such as SM City Calamba, SM City Sta. Rosa, Garden Plaza Mall and Checkpoint Mall Calamba, the Rizal Shrine, Lake Caliraya and the Laguna Hot Spring Resort.

Popular Links
Mirala Nuvali
Mirala Nuvali Location
Mirala Nuvali Resale Units
Mirala Nuvali Pre-Selling Units
Mirala Nuvali Showroom
Mirala Nuvali Amenities
Mirala Nuvali Price
Mirala Nuvali Contact


Mirala Nuvali Alveo Land For Sale Price List

| Unit Name | Project Name | Developer | Price (₱) | Location |
| --- | --- | --- | --- | --- |
| House and Lot | Mirala Nuvali | Alveo Land | 4,500,000 | Calamba, Laguna |
| 684 SQM Lot Only | Mirala Nuvali | Alveo Land | 19,000,000 | Calamba, Laguna |