The Lattice Parklinks - Preselling Condominium
Premium project of Alveo Land in Ortigas Pasig Metro Manila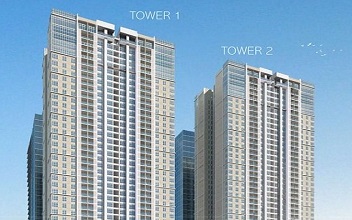 Project Type : Condominium
Listing Type : Preselling
Developer Name : Alveo Land
Units : Studio, 1BR, 2BR, 3BR, 4BR
Price: ₱ 8,800,000 & Up
Address : C-5 / E. Rodriguez, Ortigas, Pasig
Location : Pasig , Metro Manila PH The Lattice Parklinks Alveo Land The Lattice Parklinks The Lattice Parklinks Alveo Land The Lattice Parklinks Pasig
https://www.latticeparklinks.com/
If you want to have a quality of life beyond compare- choose to live at ALVEO Land's latest offering at E. Rodriguez Avenue in Ortigas, The Lattice Parklinks. This high-rise residential condominium has 2 Towers, with 530 units in all. There is a Penthouse, a Ground Floor Retail Area, Podium for Parking and Amenity Deck.

Facilities and amenities are top-notch, ensuring a balanced lifestyle for you and love ones. As you work hard, you play even harder as you enjoy the comforts of living in an urban green estate. Refreshing views will wake you up here. A vibrant, dynamic community is where you'll spend your days. With upcoming developments to make life even better such as a premier lifestyle mall, a central park, a bridge, a plaza and a river esplanade - what else would you want?

You have 4 options: a studio unit, a one-bedroom, a two-bedroom and 3-bedroom unit. Each typical layout has all the rooms you need as per your budget and specifications. What's even better is you'll have podium parking within the property and some retail spaces, too. A master planned community – what you need and want are all here. Your choices for a modern, convenient living: reputable schools, popular churches, best hospitals, luxurious malls and transport terminals. An ideal place to live in since there are global business centers and multinational companies around where job opportunities abound. The area is teeming with developments – enough proof that progress is on the rise in this part of the metro.

A wise and judicious investment – it is worthy of your hard-earned money and savings for a future dream home in a warm and sustainable community. After all, you deserve living well. Take the best option and make the right decision in choosing The Lattice Parklinks as the first step.



Popular Links
The Lattice Parklinks
The Lattice Parklinks Location
The Lattice Parklinks For Rental Units
The Lattice Parklinks Resale Units
The Lattice Parklinks Pre-Selling Units
The Lattice Parklinks Showroom
The Lattice Parklinks Amenities
The Lattice Parklinks Price
The Lattice Parklinks Contact
The Lattice Parklinks Alveo Land For Sale Price List

| Unit Name | Project Name | Developer | Price (₱) | Location |
| --- | --- | --- | --- | --- |
| Studio Unit | The Lattice Parklinks | Alveo Land | 8,800,000 | Ortigas in Pasig, Metro Manila |
| 1 Bedroom | The Lattice Parklinks | Alveo Land | 16,000,000 | Ortigas in Pasig, Metro Manila |
| 2 Bedroom | The Lattice Parklinks | Alveo Land | 22,600,000 | Ortigas in Pasig, Metro Manila |
| 3 Bedroom | The Lattice Parklinks | Alveo Land | 33,500,000 | Ortigas in Pasig, Metro Manila |
| 4 Bedroom | The Lattice Parklinks | Alveo Land | 76,000,000 | Ortigas in Pasig, Metro Manila |