Amaia Steps Bicutan - Ready For Occupancy Condominium
Premium project of Amaia Land in Sun Valley Paranaque Metro Manila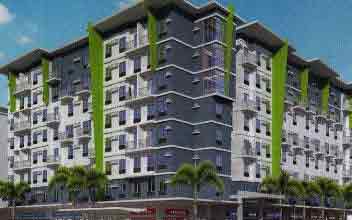 Project Type : Condominium
Listing Type : Ready For Occupancy
Developer Name : Amaia Land
Units : Studio, De Luxe, Premier
Price: ₱ 2,400,000 & Up
Address : West Service Road Corner Sun Valley Drive
Location : Paranaque , Metro Manila PH Amaia Steps Bicutan Amaia Land Amaia Steps Bicutan Amaia Steps Bicutan Amaia Land Amaia Steps Bicutan Paranaque
https://amaiastepsbicutancondos.phproperty.com
The Amaia Steps Bicutan is situated along the West Service Road Corner at Sun Valley Drive in the beautiful Paranñaque City. The property is developed by Amaia Land Corporation and is an ideal location for corporate professionals, couples and upgrading families. It is a mid-rise residential condominium and is well managed by the developers. The project is spread over 2 hectares and in total has 6 buildings with 8 floors each. The first floor of each of the building is allotted for commercial establishments and in all it has a total of 1,400 units with the size ranging from 23 to 44 sq. meters.
There are three types of design which include studio units measuring 26 to 31 sq. meters along with a balcony, the De Luxe units measuring 31 to 41 sq. meters and lastly the Premier unit measuring 39 to 44 sq. meters. The units are spacious and equipped with modern features & amenities including in-unit laundry, kitchen with table top, cabinet and sink, sprinkler system, cable & telephone ready systems, painted concrete walls & ceilings.
There are a number of recreational amenities that make the place a great option to stay which includes a swimming pool, basketball court, salon, convenience store, function rooms, reading space, atrium, linear pool and close by transport terminal. It is easily accessible through public transportation and services like jeepneys, tricycles, taxis, shuttles etc. are readily available throughout the day. It has a number of hospitals, colleges & schools, restaurants, malls, shopping complex, offices etc. all in close proximity.

Popular Links
Amaia Steps Bicutan
Amaia Steps Bicutan Location
Amaia Steps Bicutan For Rental Units
Amaia Steps Bicutan Resale Units
Amaia Steps Bicutan Pre-Selling Units
Amaia Steps Bicutan Showroom
Amaia Steps Bicutan Amenities
Amaia Steps Bicutan Price
Amaia Steps Bicutan Contact
Amaia Steps Bicutan Amaia Land For Sale Price List

| Unit Name | Project Name | Developer | Price (₱) | Location |
| --- | --- | --- | --- | --- |
| Studio | Amaia Steps Bicutan | Amaia Land | 1,460,000 | Paranaque, Metro Manila |
| De Luxe | Amaia Steps Bicutan | Amaia Land | 1,940,000 | Paranaque, Metro Manila |
| De Luxe with Balcony | Amaia Steps Bicutan | Amaia Land | 1,940,000 | Paranaque, Metro Manila |
| Premier | Amaia Steps Bicutan | Amaia Land | 2,400,000 | Paranaque, Metro Manila |
| Premier with Balcony | Amaia Steps Bicutan | Amaia Land | 2,400,000 | Paranaque, Metro Manila |