Amaia Steps Sucat - Ready For Occupancy Condominium
Premium project of Amaia Land in Sucat Paranaque Metro Manila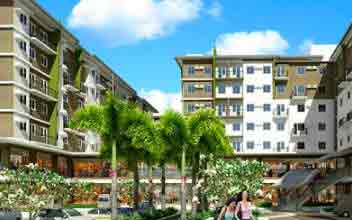 Project Type : Condominium
Listing Type : Ready For Occupancy
Developer Name : Amaia Land
Units : Studio, Deluxe, Premier
Price: ₱ 3,100,000 & Up
Address : Dr. A. Santos Avenue, Brgy. Paranaque City
Location : Paranaque , Metro Manila PH Amaia Steps Sucat Amaia Land Amaia Steps Sucat Amaia Steps Sucat Amaia Land Amaia Steps Sucat Paranaque
https://www.amaiastepssucatcondos.com
The Amaia Steps Sucat is located along the Dr. A. Santos Avenue in the beautiful Paranaque City and is developed by ace developers Amaia Land. It is a mid-rise residential condominium inspired by contemporary architecture and includes 9 buildings in the complex. The complex has residential units along with a number of retail stores adding much-deserved convenience to the residents. It is a great place to invest on for its wide range of amenities and close proximity to hundreds of commercial establishments.
The developers have designed many affordable yet plush housing complexes and this project is also targeted towards people dreaming to own home within budget. Each of the building has 8 floors each with a total of 1,632 residential units and all of the units are highly spacious and equipped with modern amenities that include vinyl tile flooring, concrete painted walls and building in well ventilated along with an atrium. The units in the complex range from studio units measuring 23.31 sq. meters, De Luxe units measuring 30.67 sq. meters and premier units measuring 39.06 sq. meters.
There is a number of building features including individual mailbox, sprinkler system, telephone & cable line, ceramic tile flooring, painted concrete, ceramic tile and well-designed bathroom & toilet. It also has elevators for the convenience of the residents. It has a number of modern amenities including clubhouse, swimming pool, clubhouse, function room, playground, convenience retail, and gardens, well-ventilated hallways and efficient water supply, drainage & electrical power supply. The project is close to a number of educational institutions, hospitals, malls, markets, offices and number of commercial establishments.

Popular Links
Amaia Steps Sucat
Amaia Steps Sucat Location
Amaia Steps Sucat For Rental Units
Amaia Steps Sucat Resale Units
Amaia Steps Sucat Pre-Selling Units
Amaia Steps Sucat Showroom
Amaia Steps Sucat Amenities
Amaia Steps Sucat Price
Amaia Steps Sucat Contact
Amaia Steps Sucat Amaia Land For Sale Price List

| Unit Name | Project Name | Developer | Price (₱) | Location |
| --- | --- | --- | --- | --- |
| Studio | Amaia Steps Sucat | Amaia Land | 3,100,000 | Paranaque, Metro Manila |
| Deluxe Unit | Amaia Steps Sucat | Amaia Land | 4,300,000 | Paranaque, Metro Manila |
| Premier Unit | Amaia Steps Sucat | Amaia Land | 5,400,000 | Paranaque, Metro Manila |