Asteria Residences - Ready For Occupancy Condominium
Premium project of DMCI in Paranaque Metro Manila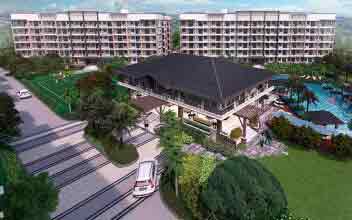 Project Type : Condominium
Listing Type : Ready For Occupancy
Developer Name : DMCI
Units : 2 BR, 3 BR,
Price: ₱ 2,644,000 & Up
Address : San Isidro,
Location : Paranaque , Metro Manila PH Asteria Residences DMCI Asteria Residences Asteria Residences DMCI Asteria Residences Paranaque
https://dmciasteriaresidences.phproperty.com/
The Asteria Residences is a premium residential property developed by DMCI Homes that is located in San Isidro within Paranaque City. They are mid-rise building with a Neo-Asian styled architectural theme which attracts anyone with its aesthetic charm. It is spread across 2.7 hectares of land and consists of 7 residential buildings. 4 buildings have 2 level parking and 3 of them have single parking level.
All the towers have 6 residential levels and there are in total 868 residential units available along with 744 slots for parking. The residential vary in their size which ranges from 64.50 to 95 square meters. The place is an ideal location for making an investment with the property rates starting from Php 2.5M to 5.0M. There are a number of indoor and outdoor amenities that de-stress occupants and help them to live a comfortable lifestyle. All the buildings are backed by basic amenities like laundry service, high-speed elevators, water stations, atriums etc.
The campus is well secured by 24 x 7 security system and is enclosed by a perimeter fence. The modern amenities include a lap pool, kiddie pool, leisure pool, basketball court, palm plaza, open lawn, shower area for men and women, playground for children, beautifully landscaped garden, pool deck, clubhouse, fitness gym, game area, lounge area, entertainment room, function hall and atrium. The property is close to the airport and can be easily accessed using public conveyance. It has a number of hospitals, markets, malls, educational institutions, offices, church and commercial establishments located in the close vicinity.

Popular Links
Asteria Residences
Asteria Residences Location
Asteria Residences For Rental Units
Asteria Residences Resale Units
Asteria Residences Pre-Selling Units
Asteria Residences Showroom
Asteria Residences Amenities
Asteria Residences Price
Asteria Residences Contact
Asteria Residences DMCI For Sale Price List

| Unit Name | Project Name | Developer | Price (₱) | Location |
| --- | --- | --- | --- | --- |
| 2 Bedroom With Balcony (Back) Cercis (November 2018) | Asteria Residences | DMCI | 2,644,000 | Paranaque, Metro Manila |
| 2 Bedroom With Balcony (Back) Heather (August 2018) | Asteria Residences | DMCI | 2,672,000 | Paranaque, Metro Manila |
| 2 Bedroom With Balcony MIMOSA (JANUARY 2018) | Asteria Residences | DMCI | 2,795,000 | Paranaque, Metro Manila |
| 2 Bedroom With Balcony Lucerne (April 2018) | Asteria Residences | DMCI | 2,795,000 | Paranaque, Metro Manila |
| 2 Bedroom With Balcony Begonia (June 2018) | Asteria Residences | DMCI | 2,795,000 | Paranaque, Metro Manila |
| 2 Bedroom With Balcony (Front) Cercis (November 2018) | Asteria Residences | DMCI | 2,885,000 | Paranaque, Metro Manila |
| 2 Bedroom With Balcony (Front) Heather (August 2018) | Asteria Residences | DMCI | 3,213,000 | Paranaque, Metro Manila |
| 3 Bedroom With Balcony (End) Cercis (November 2018) | Asteria Residences | DMCI | 4,222,000 | Paranaque, Metro Manila |
| 3 Bedroom With Balcony (End) MIMOSA (JANUARY 2018) | Asteria Residences | DMCI | 4,379,000 | Paranaque, Metro Manila |
| 3 Bedroom With Balcony (End) Lucerne (April 2018) | Asteria Residences | DMCI | 4,379,000 | Paranaque, Metro Manila |
| 3 Bedroom With Balcony (End) Begonia (June 2018) | Asteria Residences | DMCI | 4,379,000 | Paranaque, Metro Manila |
| 3 Bedroom With Balcony (End) Heather (August 2018) | Asteria Residences | DMCI | 4,381,000 | Paranaque, Metro Manila |