Garden Towers - Preselling Condominium
Premium project of Ayala Land in San Lorenzo Makati Metro Manila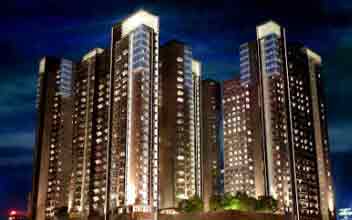 Project Type : Condominium
Listing Type : Preselling
Developer Name : Ayala Land
Units : 2 BR, 3 BR,
Price: ₱ 0 & Up
Address : East Street, Ayala Center,
Location : Makati , Metro Manila PH Garden Towers Ayala Land Garden Towers Garden Towers Ayala Land Garden Towers Makati
https://gardentowersmakaticondos.phproperty.com/
The Garden Towers developed by Ayala Land gives the best blend of nature and modernism with the residential complex located in heart of the city. The two tower residential complex gives you the best sight of the beautiful Makati skyline along with green aura surrounding the place. The residential complex is located in East Street,
Ayala Center in Makati City with the units ranging from 69 to 387 sq. m. The garden is the most promising feature of the building along with other modern amenities like pool decks with locker rooms, fitness center, function rooms etc. The residential units comprise of Sky Villas on the 54th floor with pool deck sporting 4 bedrooms, recreation space near pool deck along with both main and service entrance.
The sky flats are located from 46th to the 53rd floor that gives the complete view of the beautiful city. The 2BR residences are present from 5th to 45th floor with two bedrooms, living room, dining room and kitchen with a mesmerizing view. The residential complex also has 1BR units from 5th to 45th floor with east facing view. The residential place is all stacked with modern amenities like centralized garbage disposal, 24-hour security, CCTV security system, fire detection system along with management office, loading dock, drivers lounge etc.
It is in close proximity to Central Business District, galleries like Ayala museum, Nova Gallery etc. It is also close to educational institutions like Ateneo de Manila University, Manila Symphony Orchestra Music Academy, Center for International Education, Sacred Heart School and many others. It is in close proximity to malls, medical centers, restaurants and lounges making it a complete lifestyle oriented residence.

Popular Links
Garden Towers
Garden Towers Location
Garden Towers For Rental Units
Garden Towers Resale Units
Garden Towers Pre-Selling Units
Garden Towers Showroom
Garden Towers Amenities
Garden Towers Price
Garden Towers Contact
Garden Towers Ayala Land For Sale Price List

| Unit Name | Project Name | Developer | Price (₱) | Location |
| --- | --- | --- | --- | --- |
| Two Bedroom | Garden Towers | Ayala Land | 0 | Makati, Metro Manila |
| Three Bedroom | Garden Towers | Ayala Land | 0 | Makati, Metro Manila |
| Sky Flat | Garden Towers | Ayala Land | 0 | Makati, Metro Manila |
| Park Villa | Garden Towers | Ayala Land | 0 | Makati, Metro Manila |
| Sky Villa | Garden Towers | Ayala Land | 0 | Makati, Metro Manila |