Mi Casa - Preselling Condominium
Premium project of Federal Land in Macapagal Boulevard Pasay Metro Manila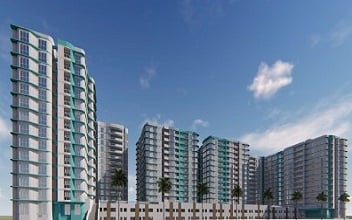 Project Type : Condominium
Listing Type : Preselling
Developer Name : Federal Land
Units : 1BR, 2 BR, 2BR Deluxe, 3BR
Price: ₱ 16,200,000 & Up
Address : Macapagal Blvd, Pasay City
Location : Pasay , Metro Manila PH Mi Casa Federal Land Mi Casa Mi Casa Federal Land Mi Casa Pasay
https://www.micasapasay.com/
The Mi Casa Residences Pasay is just 30 minutes away from the domestic and international airports (NAIA Terminals) and is less than an hour drive from the central business districts of Makati and Taguig (especially the BGC). This Federal Land owned and developed property is a stunning 4-tower mid-rise condo development in the heart of Pasay City and just meters away from the majestic Manila Bay. This condo project features Hawaii-inspired community development which offers the sun, the wind, and the magnificent ocean on its backdrop.

The Mi Casa is located inside the Metro Park in the Bay Area in Pasay City, a mixed-use community built to serve more residential and business hubs accruing in the area. While the Mi Casa is designed to cater to students, young professionals, and even start up families, this condo community development lets you chose from among the offered units (One-bedroom, Two-bedroom, and Three-bedroom Units) with unique layouts satisfying even the choosiest residents.

The Mi Casa Residences brings you closer to nature and the conveniences of city living in just one location. The vibrant atmosphere inside this enchanting enclave yet totally serene and tranquil make life more relaxing and inspiring. The property also offers resort-themed amenities, which include both outdoor and indoor facilities that let the family begin a new life with ease and confidence. Moreover, aside from the world-class amenities, the Mi Casa Pasay is definitely safer to live for the whole family. The premises are well-secured while the towers are equipped with modern safety features that guard both lives and properties round-the-clock.