Paseo de Roces - Preselling Condominium
Premium project of Federal Land in Pio Del Pilar Makati Metro Manila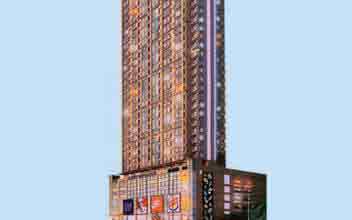 Project Type : Condominium
Listing Type : Preselling
Developer Name : Federal Land
Units : Studio, 1 BR
Price: ₱ 3,630,000 & Up
Address : 20th Floor, GT Tower, International Ayala Avenue Corner H.V. dela Costa St.,
Location : Makati , Metro Manila PH Paseo de Roces Federal Land Paseo de Roces Paseo de Roces Federal Land Paseo de Roces Makati
https://paseoderocesmakati.phproperty.com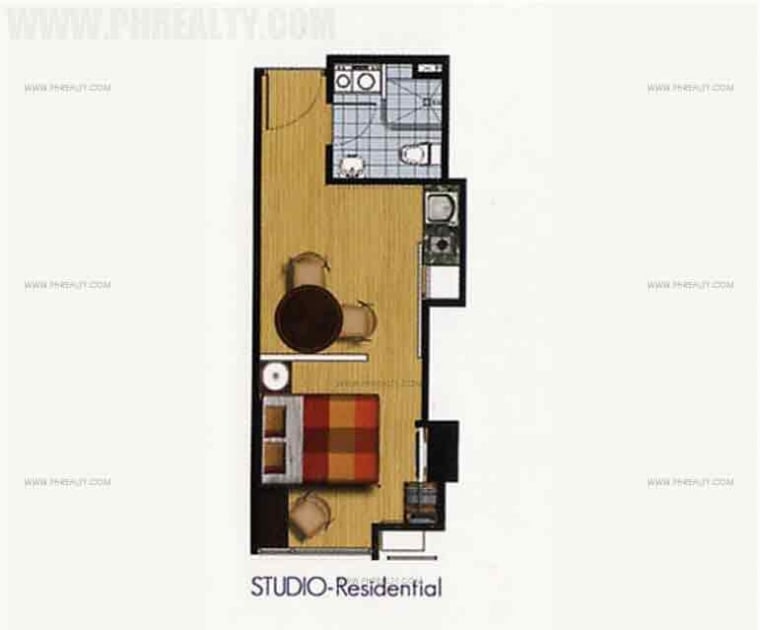 20th Floor, GT Tower, International Ayala Avenue Corner H.V. dela Costa St.,

,

Makati

,

Metro Manila
Paseo de Roces is one of the latest mixed-use projects in Makati CBD; it is a 34-floor condo development that rises along the Don Chino Rocs Avenue. It has just two towers, and it is tagged as the latest and most contemporary project in Makati today. The Paseo de rocks are defined to give you all the flexibility you need to have a beautiful home. It is also filled with all kinds of world-class amenities just for to have a wonderful stay at your home. The Paseo de Roces is meant for all sorts of a caliber of people whether you and your partner are looking for a new home to start a family if you plan to live on your own or just looking for your first office, the Paseo de Roces is the best place for all these. The Paseo de Roces has a unique feature called My HOBS; it is a feature that gives you the power to customize your apartment according to your needs. You are free to make all kinds of settings whether you need an office space, a home, or just a place for a small business or shopping area. It is a place that gives you the freedom and luxury to build your home just the way you want it and also give you a luxury of doing it in a place that's very close to all comforts of Makati. You are free to own and manage your business from the comfort of you home. It is ideal for all kinds of professions, whether you are a dentist, lawyer, doctor, or just starting your own business.

The Paseo de Roces is a place that makes a living in a modern city as exciting as it can be. Imagine you being able to merge your office and home together in a very convenient location. It is not an average amateur room but a standard office that is furnished with all kinds of equipment with a personal business center for all your meetings office support requirements and conferences. The place is also conveniently located to have easy access to all the main thoroughfares, schools, hospitals, offices, and even commercial centers. If you are looking to find a home and also start a business, you can do the both conveniently with Paseo de Roces located in the heart of Makati CBD. It is a place that helps to spur the passion and creativity with you. Get ready to shop and dine with a variety of curious mix of food and retail options located on the ground floor area of the building and also nearby commercial establishments. Reconnect and relax at the Paseo de process that helps you to combine both business and pleasure to make your life as easy as possible. The Paseo de Roces gives you accessible luxury with all their first class amenities that makes the day of the tenants as productive as it can be and also gives them all kinds of pleasure that a home can bring.

There are many amenities to discover during your stay at Paseo de Roces. There is a clean and well treated swimming pool for the adults and a special kiddie pool for the kids. Federal land decided to separate the two pools because of the depth difference to keep your children safe and away from any water hazard. A beautiful Reflecting pond is also available for all the residents to have a moment of sober reflection. A gazebo is present for you just sit down, relax, and enjoy nature. Other natural features of Paseo de Roces includes the meditation garden, reflexology walk, and a jogging path for you to get fit the natural way. You are free to roam around the Landscape garden area and the garden deck at the podium of the building. Features like the outdoor children's play are, kid's center and the Daycare are expressly provided for the conveniences of the parents with small kids. The features allow the parents to be able to leave their children in a safe area in a familiar environment while they go to work or just trying to get some alone time. There are also some project amenities that are meant for business purpose only like the conference room that's available for any kinds of official meeting and the Business Center that is available for any transactions.

The place is also loaded with a lot of features for your safety and convenience. When it comes to safety, the Paseo de roses is amazing. There is a 24-hour building security that monitors the whole place and secures the life and properties of all the residents of the building. An Automatic Fire suppression system is coupled up with a Fire Detection and Alarm System to stop any case of a fire hazard. A standby generator is available for all the residents while their 100% back up for common areas in the building mostly for security purpose. A mall room is also provided for all the resident to get and identify their mail quickly. With all their amenities working at home has never been better.

That's not all; Paseo de Roces is located in a place that is just close to all your favorite places. It has different landmarks that make your stay the best. It is located near establishments like the Makati Cinema Square and the SM Hypermart that is dedicated to making every moment of your life more fun. It also has a lot of educational institutions around it. Therefore, you shouldn't worry about moving your kids far away before they get to school. The schools include Don Bosco Technical Institute, Centro Escolar University, and AMA computer college. Makati medical center is also very near the residents, therefore, going for medical check-ups and emergencies are not a problem. Other important landmarks of Paseo de Roces includes Ayala Avenue, Makati Commercial District, Makati Post Office, Medical Plaza Makati, Pbcom, and the King's court.

Paseo de Roces is a place where you can have it all, the excitement of Makati city, the privilege of an exclusive building, the convenience of "MY HOBS," and a vibrant life with beautiful amenities. Don't miss a chance of a lifetime and move to Paseo de roses to have a successful business and a healthy life.


Popular Links
Paseo de Roces
Paseo de Roces Location
Paseo de Roces For Rental Units
Paseo de Roces Resale Units
Paseo de Roces Pre-Selling Units
Paseo de Roces Showroom
Paseo de Roces Amenities
Paseo de Roces Price
Paseo de Roces Contact
Paseo de Roces Federal Land For Sale Price List

| Unit Name | Project Name | Developer | Price (₱) | Location |
| --- | --- | --- | --- | --- |
| Studio Unit | Paseo de Roces | Federal Land | 3,630,000 | Makati, Metro Manila |
| 1 Bedroom | Paseo de Roces | Federal Land | 5,254,000 | Makati, Metro Manila |