Pramana Residential Park - Ready For Occupancy House & Lot
Premium project of Greenfield in Malitlit Santa Rosa Laguna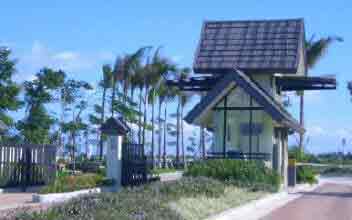 Project Type : House & Lot
Listing Type : Ready For Occupancy
Developer Name : Greenfield
Units : Lot Only
Price: ₱ 11,300,000 & Up
Address : Barangay Malitlit & Don Jose,
Location : Santa Rosa , Laguna PH Pramana Residential Park Greenfield Pramana Residential Park Pramana Residential Park Greenfield Pramana Residential Park Santa Rosa
https://www.pramanaresidences.com/
Pranama Residential Park is an elegant and luxurious residential enclave developed by the Greenfield Development Corporation in the vibrant city of Santa Rosa Laguna. The development has different features that will be particularly attractive to the residents. It has a green park with nicely spaced trees. It also has a constant Wi-Fi connection and well –manicured lawns.
Pramana Residences is located at Brgy. Malitlit & Don Jose, Santa Rosa, Laguna. The development is very accessible and close to different business and commercial establishments like schools, hospitals, shopping centers, and religious institutions. Some of them include Don Bosco College, Walter Mall, Target Mall, and South Luzon Hospital.

The Greenfield Development Corporation takes the security of their residence as a priority and has therefore provided different features to ensure their safety. The development has an erected perimeter fence that is coupled with a loud sound alarm in case of intruders. It also has a 24-hour security the surveys the development which is backed up by features like the CCTV cameras and security systems. Pramana Residential Park also features different amenities and facilities for the residents to have fun and socialize with each other.

Pramana Residential Park offers a House and Lot with three house models namely The Bougainvillea, The Chamomile, and The Amaryllis. All the home models have at least three bedrooms plus a master bedroom, and the unit sizes range from 155 SQM to 360 SQM. The units in the development can be purchased at a price range of Php 2.7M to Php 7.5M.
Popular Links
Pramana Residential Park
Pramana Residential Park Location
Pramana Residential Park For Rental Units
Pramana Residential Park Resale Units
Pramana Residential Park Pre-Selling Units
Pramana Residential Park Showroom
Pramana Residential Park Amenities
Pramana Residential Park Price
Pramana Residential Park Contact
Pramana Residential Park Greenfield For Sale Price List

| Unit Name | Project Name | Developer | Price (₱) | Location |
| --- | --- | --- | --- | --- |
| Lot Only | Pramana Residential Park | Greenfield | 11,300,000 | Santa Rosa, Laguna |
| Lot Only | Pramana Residential Park | Greenfield | 11,900,000 | Malitlit in Santa Rosa, Laguna |
| Lot Only | Pramana Residential Park | Greenfield | 12,900,000 | Malitlit in Santa Rosa, Laguna |
| Lot Only | Pramana Residential Park | Greenfield | 13,800,000 | Malitlit in Santa Rosa, Laguna |
| Lot Only | Pramana Residential Park | Greenfield | 15,300,000 | Malitlit in Santa Rosa, Laguna |