St. Joseph Richfield - Ready For Occupancy House & Lot
Premium project of P.A. Properties in Tagapo Santa Rosa Laguna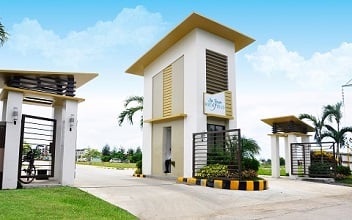 Project Type : House & Lot
Listing Type : Ready For Occupancy
Developer Name : P.A. Properties
Units : House & Lot
Price: ₱ 1,041,000 & Up
Address : Brgy. Tagapo
Location : Santa Rosa , Laguna PH St. Joseph Richfield P.A. Properties St. Joseph Richfield St. Joseph Richfield P.A. Properties St. Joseph Richfield Santa Rosa
https://stjosephrichfield.phproperty.com
The St. Joseph Richfield Sta. Rosa is one of P. A. Properties' most stunning and affordable housing projects to date. The location (City of Sta. Rosa, Laguna) is one of the most important aspects of the community while having a flexible payment term makes it more viable for investment. The St. Joseph Richfield is also the safest community to rise in Sta. Rosa, with innovative safety features being introduced in the community.

Even government employees, OFWs, self-employed individuals, and other low-to-middle-income families can have a slice of this paradise on earth through various payment schemes offered by P. A. Properties. A part of this calm community can be yours through payments via Pag-Ibig (HDMF Housing Loan), bank financing or through in-house financing. Those who are earning meager income can purchase a property at this sublime residential development without worrying where to get the next payment because of the reasonable price the property offers. If you can't pay in instant cash, you don't have to worry. By coursing your balance of payment through Pag-Ibig, bank financing or in-house financing, you shall only pay a meager amount for as little as P8,000 in equal monthly amortization in the course of 10 to 30 years, depending on the payment option you choose.

Surprisingly, St. Joseph Richfield is just a little over an hour away from Metro Manila, in a place where more forested and lush green areas are still available for your children to admire. If you are working in Manila, you can have an everyday commute to work through well-paved roads that is free from traffic congestion. If you decide to stay in this highly-industrialized city, you can find a well-paying job in the city's industrial areas and economic zones where hundreds of manufacturing plants, multinational companies, and even BPO offices are near your new home.

Furthermore, you can feel the diverse ethnicity of people here where they are warm and friendly and are highly literate. If you want to engage in business, you can hire the most responsible and knowledgeable people to advance your interest. Whatever your intention in investing in a house and lot unit at the St. Joseph Richfield Sta. Rosa, you will have more opportunities to live life to the fullest!


Popular Links
St. Joseph Richfield
St. Joseph Richfield Location
St. Joseph Richfield For Rental Units
St. Joseph Richfield Resale Units
St. Joseph Richfield Pre-Selling Units
St. Joseph Richfield Showroom
St. Joseph Richfield Amenities
St. Joseph Richfield Price
St. Joseph Richfield Contact
St. Joseph Richfield P.A. Properties For Sale Price List

| Unit Name | Project Name | Developer | Price (₱) | Location |
| --- | --- | --- | --- | --- |
| Lot Only | St. Joseph Richfield | P.A. Properties | 1,041,000 | Tagapo in Santa Rosa, Laguna |
| Camira | St. Joseph Richfield | P.A. Properties | 1,500,000 | Tagapo in Santa Rosa, Laguna |
| Marya | St. Joseph Richfield | P.A. Properties | 1,509,000 | Tagapo in Santa Rosa, Laguna |
| Yasmin | St. Joseph Richfield | P.A. Properties | 1,700,000 | Tagapo in Santa Rosa, Laguna |
| Leslie | St. Joseph Richfield | P.A. Properties | 2,400,000 | Tagapo in Santa Rosa, Laguna |