8 Newtown Boulevard - Ready For Occupancy Condominium
Premium project of Megaworld in Mactan Lapu Lapu Cebu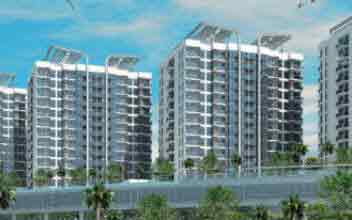 Project Type : Condominium
Listing Type : Ready For Occupancy
Developer Name : Megaworld
Units : 1 BR
Price: ₱ 9,600,000 & Up
Address : Mactan Island
Location : Lapu Lapu , Cebu PH 8 Newtown Boulevard Megaworld 8 Newtown Boulevard 8 Newtown Boulevard Megaworld 8 Newtown Boulevard Lapu Lapu
https://www.8newtownblvd.com
The 8 Newton Boulevard is a residential condominium that was inspired by Japanese architecture. This residential condominium emerges in Vlsayas, the country's vibrant geographic heart. Here, you will be right in the middle of the action with your prime location on the northeastern section of the Mactan Circumferential Road.

This development captures the environment of East Asia through the design, atmosphere and facilities that are offered. The condominium is constructed of four towers, which each tower rising 18-storeys. The units that are available include Studio and One Bedroom units that range from 38.7 square meters to 51.1 square meters. The modern façade of the condominium is contemporary and minimalist interior. The condominium also features a podium-level recreation deck, a horizon-edge swimming pool complex with a paved sunbathing deck, indoor and outdoor spas, an origami room, a koi pond, a bonsi and niwa-Japanese landscaped garden, an ikebana room, a gym and fitness center and an outdoor dining area.

Amenities also include Sky Garden with retail shops and 10,000 square meters of retail establishments on the ground floor of the residential condominium. This development is managed by Megaworld International.

Location Highlights: St. Nino de Mactan Church, MexiMAMA Cocina Latina, Tropic Island Shop Incorporated.
Popular Links
8 Newtown Boulevard
8 Newtown Boulevard Location
8 Newtown Boulevard For Rental Units
8 Newtown Boulevard Resale Units
8 Newtown Boulevard Pre-Selling Units
8 Newtown Boulevard Showroom
8 Newtown Boulevard Amenities
8 Newtown Boulevard Price
8 Newtown Boulevard Contact
8 Newtown Boulevard Megaworld For Sale Price List

| Unit Name | Project Name | Developer | Price (₱) | Location |
| --- | --- | --- | --- | --- |
| Executive Studio + Balcony | 8 Newtown Boulevard | Megaworld | 9,600,000 | Mactan in Lapu Lapu, Cebu |
| 1 Bed + Balcony | 8 Newtown Boulevard | Megaworld | 10,700,000 | Mactan in Lapu Lapu, Cebu |
| Combined Units | 8 Newtown Boulevard | Megaworld | 17,100,000 | Mactan in Lapu Lapu, Cebu |
| 2 Bed + Balcony | 8 Newtown Boulevard | Megaworld | 24,900,000 | Mactan in Lapu Lapu, Cebu |