Kingsquare Residence - Preselling Condominium
Premium project of Megaworld in Sta Cruz Manila Metro Manila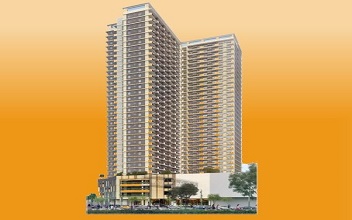 Project Type : Condominium
Listing Type : Preselling
Developer Name : Megaworld
Units : Studio, 1 BR, 2 BR
Price: ₱ 0 & Up
Address : Sta. Cruz, Manila
Location : Manila , Metro Manila PH Kingsquare Residence Megaworld Kingsquare Residence Kingsquare Residence Megaworld Kingsquare Residence Manila
https://www.kingsquareresidence.com/
The Kingsquare Residence is a project of property giant Megaworld in the posh and cozy San Lazaro Tourism & Business Park in Sta. Cruz Manila. This 16-hectare emerging central business district in Manila is the former San Lazaro horse race track that entertained Manila's elite and foreign dignitaries for more than 100 years.

The Kingsquare Residence is a 34-story single tower residential condo community carrying the Megaworld style of property development that characterizes a new generation of urban living amid the pleasure of homey ambiance. But why you shouldn't miss the chance of investing in the Kingsquare Residence located inside the San Lazaro Tourism & Business Park.

There are so many reasons. But one of the best reasons is the ever-increasing property appreciation in the city of Manila where every inch is gold. So, this is your best chance to invest in a real estate development that is sure to bring you more fortune in the long run.

The Kingsquare Residence offers some of the finest residential condo units in the industry. You can choose among the offered Studio unit (up to 31sqm in floor area), One-bedroom unit (up to 46sqm), and Two-bedroom unit (61sqm). Furthermore, you can combine units to form a 3-bedroom or a 4-bedroom unit, all depends on your needs.

The Kingsquare Residence rises within Manila's University Belt area, best Chinese schools and restaurants, hospital, shopping havens, transport hubs, and other key destinations just a spit away from the condo development. Moreover, the Kingsquare Residence Sta. Cruz is touted to be the next iconic residential hub right at the heart of Manila.

This single high-rise tower rising above the skyline of Manila is now the talk of the town. Don't be left behind. Have a piece of the historic and classic Manila and buy a unit at the Kingsquare Residence Sta. Cruz. This might be your last chance to be a part of the Philippines' premier capital city that is now shining throughout the world.
Kingsquare Residence Megaworld For Sale Price List

| Unit Name | Project Name | Developer | Price (₱) | Location |
| --- | --- | --- | --- | --- |
| Studio Unit | Kingsquare Residence | Megaworld | 4,500,000 | Manila, Metro Manila |
| 1 Bedroom | Kingsquare Residence | Megaworld | 6,400,000 | Manila, Metro Manila |
| 2 Bedroom | Kingsquare Residence | Megaworld | 9,200,000 | Manila, Metro Manila |