St. Moritz Private Estate - Ready For Occupancy Condominium
Premium project of Megaworld in Mckinley Hill Taguig Metro Manila
St. Moritz Private Estate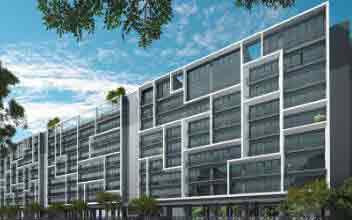 Project Type : Condominium
Listing Type : Ready For Occupancy
Developer Name : Megaworld
Units : 3 BR
Price: ₱ 34,900,000 & Up
Address : Mckinley West Bonifacio Global
Location : Taguig , Metro Manila PH St. Moritz Private Estate Megaworld St. Moritz Private Estate St. Moritz Private Estate Megaworld St. Moritz Private Estate Taguig
https://www.stmoritzprivateestate.com
St Moritz Private Estate is one of the new Megaworld projects that got the whole metro buzzing all day. It is confirmed that people talk about it the most in the Metro. It is located at McKinley West, Fort Bonifacio in Makati City. The estates were made to suit the lifestyle of people of high society in the country. The properties highlight the scintillating amenities, a modern façade and the beautiful and impressive top-of-the-line brands that got collaborated to make the St Moritz private estate a class of its own.

Megaworld commission this project to the Broadway Maylan to help them create and design an excellent concept and they delivered. Maryland has over 500 design expert from all around the world at their disposal. They bring together both urbanization and design to more than 43 countries in the world like the Middle East, Africa, Asian Pacific, North and South America and also Europe. The company was found in 1969, since then the company has received over 240 awards for their iconic design of hotels, healthcare centers, residential and also offices in almost all part of the world. They are now called a global award-winning company, some of the awards they have won include some of the following; Best Urban Plan, at the 2012 Canadian National Urban Design Awards. Bes Futura Mega Project for Bhartiya City in Bangalore, India, at 2013 MIPIM Asian awards, and the Sustainable Achievement Award, at the 2012 Office Agent Awards.

St Moritz Private Estate is just of the many luxury buildings in the beautiful 34.5-hectare mega city that is McKinley West. The designs got their inspiration by the beautiful and expensive loft in London. They got this to happen by making an alliance with the world's best European designers and architects. That's not all; they also invited award-winning home designers and innovators to create the best home experience for the residents of the area

The building has a nine-storey complex and is clustered into two. Residents have the choice of two to four bedrooms according to their taste with a floor area of almost 400 square meters. Each of the units in the private estate has their key card for privacy and security. The unit of the penthouse has their private swimming pool, but the others do not. The expansive apartment has a top of the notch suite with floor to ceiling all glass window.

The collaboration of the major three European luxury brand serves as a hallmark of stylish living is going to be the highlight of St Moritz private estate. They are;

LEICHT; they are a top German brand with over 80 years of experience. Their primary function is designing luxurious kitchens. They have developed kitchens that premium that shows its main feature on principle of function and architecture which invites innovative and contemporary aesthetics. Kitchen created by LEICHT has always been known for their beauty, and this is something to look for in the St Moritz Private estate. In 2014, the LEICHT kitchen won the "Most Beautiful Kitchen" for the third time in the Musterhaukuchen-verb and awards; the show was also promoted by the ZuhauseWohnen magazine also in Germany. LEICHT made the kitchen designs, cabinet system as well as the kitchen designs. That makes it quite a treat for residents with exquisite taste.

DURAVIT; Philipe Starke is a genius when it comes to building top of the line basins and water closets. He has won many awards as a designer. The French designers and German based Duravit started in 1989. From that they on they continue to produce exceptional pieces of bathroom equipment that with unrivaled function and design and their strongest suit being sustainability. The residents of the St Moritz are furnished with water closets and counter basins produced by them they won a lot of awards, and some of them include; the 2014 Red Dot Award and the IF Product Design Award. They have always been known for their respective reputation of excellence. Therefore, it is quite a treat for St Moritz residents.

BOSCH; Well, with their philosophy being "invented for life." BOSCH has exceeded all expectation by designing top rated kitchen appliances for more than 125 years. They are known for their energy saving and sustainability. They have also evolved in resource conversion through the year. The company is based in Germany has won many awards and accolades. They won the Energy Star Sustained Excellence Award from 2011-2013, this shows how superior the energy saving of BOSCH is to others. The benefits of BOSCH brand are brought to St. Moritz through the built-in cooktop with and range hood and refrigerator provided in each unit.

Other features to look forward to includes; a service elevator, an underground cistern used for power supply. An overhead tank, and housekeeping and maintenance service which are available in all common area ready to tend to all your needs. A key card access to elevators and units, a private lobby with impressive features like Wi-Fi internet access and reception areas and also a front desk counter. A system counter to all units and a video phone security system that connects host. An uninterrupted power supply is provided and a backup power supply that is on standby 24/7, a controlled access and 24-hour security, a security office and a building administration. They have a state of the art automatic sprinkler system that shoots with the slight detection of abnormal heat or smoke. A security command office that notices any strange occurrence within the vicinity of St Moritz private estate, a centralized mailbox that takes mail for each and every unit of the area, an annunciator panel that has the emergency speaker at the elevator lobby.

These are the features to look forward to in St Moritz private estate. The price range is different to suit the lavishing style of each resident, if you are looking door a place with luxury, a beautiful state of the art amenities, security and even tranquility in the luxurious home, then the St Moritz Private Estate is an excellent choice for you.
St. Moritz Private Estate is a nine storied residential condominium which is a double clustered residential estate being the first low risen residential development in West McKinley. This property features the unique European architecture in the designing of the units and the others. Excellent foyer water features are incorporated within the property that lasts an everlasting impression on all. The property additionally offers a bundle of amenities including an infinity pool, a kids pool, a functions room to host gatherings, a fitness gymnasium, cabanas, kids playground, games room etc. that ensure a life full of ease and convenience. St. Moritz Private Estate offers units of several types including two bedroom units with balconies where the measure of the units is seventy-eight and a half square meters, three bedroom units with a spacious balcony spread in an area of around one hundred and seventeen square meters as well as the lavish four bedroom units with a balcony and personal pool area covering an area of around two hundred and nineteen square meters. The residents get key card convenient access to these well-developed units. St. Moritz Private Estate incorporates a grand reception area, a luxuriant lounge, internet access via Wi-Fi, a video calling system that connects the units to the security centers as well as the reception of the property, housekeeping and maintenance staff for all the common utility rooms, smoke and fire detectors to ensure security along with water sprinklers installed all around, cent per cent power back up and many more.


Popular Links
St. Moritz Private Estate
St. Moritz Private Estate Location
St. Moritz Private Estate For Rental Units
St. Moritz Private Estate Resale Units
St. Moritz Private Estate Pre-Selling Units
St. Moritz Private Estate Showroom
St. Moritz Private Estate Amenities
St. Moritz Private Estate Price
St. Moritz Private Estate Contact
St. Moritz Private Estate Megaworld For Sale Price List

| Unit Name | Project Name | Developer | Price (₱) | Location |
| --- | --- | --- | --- | --- |
| 3 Bedroom + Balcony | St. Moritz Private Estate | Megaworld | 34,900,000 | Mckinley Hill in Taguig, Metro Manila |