Maple At Verdant Towers - Preselling Condominium
Premium project of Ortigas & Company in Ortigas Avenue Pasig Metro Manila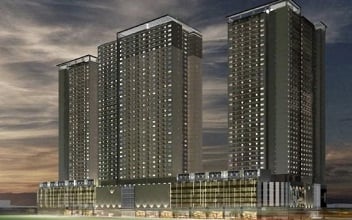 Project Type : Condominium
Listing Type : Preselling
Developer Name : Ortigas & Company
Units : Studio, 1BR, 2 BR and 3 BR
Price: ₱ 5,800,000 & Up
Address : Frontera Dr, Ortigas East, Pasig City
Location : Pasig , Metro Manila PH Maple At Verdant Towers Ortigas & Company Maple At Verdant Towers Maple At Verdant Towers Ortigas & Company Maple At Verdant Towers Pasig
https://www.mapleatverdanttowers.com/
How do you want to enjoy a neighborhood where you can live, work, play and shop all at the same time? A location that is central to life's conveniences – premier schools, shopping malls and hospitals, to name a few. You are not dreaming – this will be a reality soon. At the center of the metro in Ortigas East lies the MAPLE Verdant Towers, the trendiest eco-state community that is spacious and walkable.
MAPLE at Verdant Towers is a 42-storey residential condominium with a mix of different types according to your needs and preferences: a Studio, One-Bedroom, Two-Bedroom, Garden and Townhouse units. There are 748 units available so you can choose which one will fit your taste and budget. The time to do is now as they're in pre-selling. In the future, three towers will just have one common podium – a showcase for the city's modern urban living. This development will set the trend for highly sophisticated and luxurious lifestyle, coupled with topnotch features that you and your love ones will surely enjoy like a function room, landscaped gardens, a gym, swimming pool, kiddie pool and playroom. Things that would ease your senses, soothe your souls and relax your bodies. Living here takes all the stress away of the everyday city life.
One developer, Ortigas and Company has estimated the project to be Php 50 billion, all three phases to be completed in 15-20 years. This development will be a game changer in all aspects of modern comfort and convenience. It will have everything within: residential, retail and office-for-sale, with about 40% of the property for open spaces like parks, roads and a six-lane avenue. The excellent concept and execution is something to be inspired about – a whole new world in the Ortigas area is happening soon so be part of it.
Maple At Verdant Towers Ortigas & Company For Sale Price List

| Unit Name | Project Name | Developer | Price (₱) | Location |
| --- | --- | --- | --- | --- |
| Studio (Without Parking) | Maple At Verdant Towers | Ortigas & Company | 5,800,000 | Pasig, Metro Manila |
| Studio + Parking | Maple At Verdant Towers | Ortigas & Company | 7,800,000 | Pasig, Metro Manila |
| 1 Bedroom | Maple At Verdant Towers | Ortigas & Company | 13,500,000 | Pasig, Metro Manila |
| 2 Bedroom | Maple At Verdant Towers | Ortigas & Company | 21,000,000 | Pasig, Metro Manila |
| 2 Bedroom + Garden | Maple At Verdant Towers | Ortigas & Company | 43,300,000 | Pasig, Metro Manila |
| 3 Bedroom (Townhouse) | Maple At Verdant Towers | Ortigas & Company | 59,900,000 | Pasig, Metro Manila |