Olin at Jade Drive - Preselling Condominium
Premium project of Ortigas & Company in Ortigas CBD Pasig Metro Manila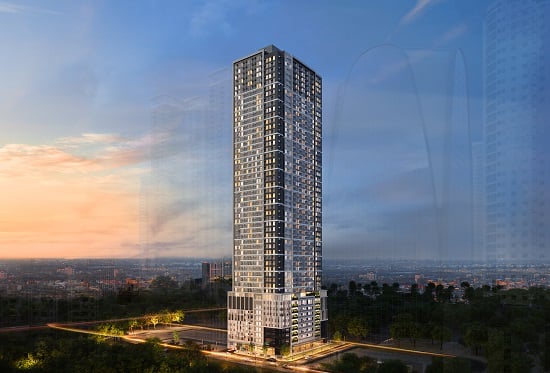 Project Type : Condominium
Listing Type : Preselling
Developer Name : Ortigas & Company
Units : Studio, 1 BR
Price: ₱ 6,800,000 & Up
Address : Jade Drive, Corner Exchange Road, Ortigas Center
Location : Pasig , Metro Manila PH Olin at Jade Drive Ortigas & Company Olin at Jade Drive Olin at Jade Drive Ortigas & Company Olin at Jade Drive Pasig
https://www.olinpasig.com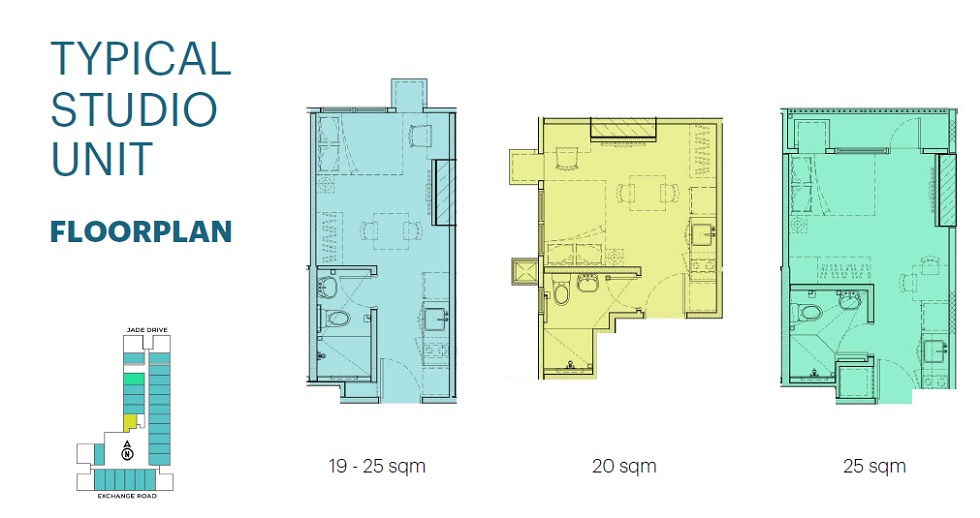 Jade Drive, Corner Exchange Road, Ortigas Center

,

Ortigas CBD in Pasig

,

Metro Manila
Olin at Jade Drive Ortigas Center Pasig is unlike any other luxurious urban living inside a premier central business district in Metro Manila. Olin at Jade Drive is the latest Ortigas Land development at the heart of the Ortigas Center. Olin is a remarkable 52-story residential condo tower development along Jade Drive corner Exchange Road in the middle of the Ortigas Center. The high-rise tower is now becoming the new iconic beacon and symbol of the Ortigas Center near the Wack Wack Golf & Country Club.
Ortigas Land, builder of Olin at Jade Drive, is one of the pioneers in the real estate landscape in the Philippines. The company has been perfecting the art of life, work, and leisure by conceiving and building master-planned developments that have become thriving communities over time. It is now the model of excellence in the Philippine real estate landscape. The company was established in 1931 transforming the original Mandaloyon Estate (now the Ortigas Center) covering an area of 4,033 hectares of land.
Olin at Jade Drive will be a neighbor of The Podium, San Miguel Corp's Head Office, and SM Megamall, University of Asia & the Pacific, and other iconic corporate in the Ortigas Center. Several residential towers are also near Olin at Jade Drive. The Olin at Jade Drive offers 1,245 residential units with 318 parking slots for sale or lease for residents and other investors. Residential suites come in Studio and One-bedroom units with sizes ranging from 19sm to 36sqm. Selected units have a balcony; while all units come complete with fixtures and finest deliverables upon turn over date.
At Olin at Jade Drive Ortigas Center Pasig, residents and guests will enjoy the proximity to reputable hospitality and educational institutions, corporate worlds, and commercial and entertainment centers. Every resident will also have multiple access to various mass transport options for every day travels. The Ortigas Center is the most accessible central business district in Metro Manila.
Olin at Jade Drive Pasig is a brand-new vertical living in a very urbanized setting. Unit owners and their families will enjoy the privilege of living near their places of work or studies. It is like an everyday vacation while working as the premier condo community offers work-life-balance at any time. The Olin at Jade Drive simply has the most sought-after amenities & facilities a vertical community can offer. Olin at Jade Drive is a resort-style enclave with adult and kiddie swimming pools, pool deck and lounges, gardens, playground, function halls, meeting rooms, and so much more!
Olin at Jade Drive Ortigas & Company For Sale Price List

| Unit Name | Project Name | Developer | Price (₱) | Location |
| --- | --- | --- | --- | --- |
| Studio Unit | Olin at Jade Drive | Ortigas & Company | 6,800,000 | Ortigas CBD in Pasig, Metro Manila |
| 1 Bedroom | Olin at Jade Drive | Ortigas & Company | 10,000,000 | Ortigas CBD in Pasig, Metro Manila |