Nuvista Lipa - Preselling House & Lot
Premium project of P.A. Properties in Antipolo del Norte Lipa Batangas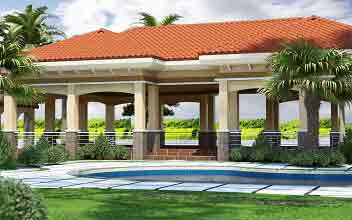 Project Type : House & Lot
Listing Type : Preselling
Developer Name : P.A. Properties
Units : House & Lot
Price: ₱ 1,000,000 & Up
Address : Lipa
Location : Lipa , Batangas PH Nuvista Lipa P.A. Properties Nuvista Lipa Nuvista Lipa P.A. Properties Nuvista Lipa Lipa
https://nuvistalipa.phproperty.com
A Mediterranean inspired community in a resort-style setting, the project offers 2 distinct enclaves (La Aldea and La Belle) made up of Single Detached/ Attached houses, Bungalows and Townhouses comprising of 1,011 residential units spread through 12.8-hectare of elevated land (higher than adjoining towns). Each enclave has its own entrance gate in vivid designs and beautifully landscaped vicinity.
Nuvista Lipa is located in Brgy. Antipolo del Norte, Lipa City, Batangas. Stop renting now and own a home at the Nuvista where you could invest according to your financial capability. A piece of this property is payable in cash or through in-house or bank financing and even thru Pag-Ibig (HMDF) housing loan. Living experience at this community is just like no other as the project is equipped with recreational amenities such as swimming pool, jogging path, multipurpose clubhouse, children's playground, basketball court, parks, perimeter fence and has commercial areas making it an almost stand alone community.
Nuvista is Lipa's new landmark and poise to change the lifestyle and living manner of the Batangueños for the better. As the city is rapidly transforming from an agricultural community to a more urbane one, so does its way of living which is more trend-set and yet serene and idyllic amidst the modernity. The city is hosts to various institutions such as schools, medical establishments, government agencies, military base, and several entertainment and shopping centers, retail shops, restaurants, parks and industrial zones, and these are all within the site's 4km radius.
Popular Links
Nuvista Lipa
Nuvista Lipa Location
Nuvista Lipa For Rental Units
Nuvista Lipa Resale Units
Nuvista Lipa Pre-Selling Units
Nuvista Lipa Showroom
Nuvista Lipa Amenities
Nuvista Lipa Price
Nuvista Lipa Contact
Nuvista Lipa P.A. Properties For Sale Price List

| Unit Name | Project Name | Developer | Price (₱) | Location |
| --- | --- | --- | --- | --- |
| Marya | Nuvista Lipa | P.A. Properties | 1,000,000 | Lipa, Batangas |
| Sophia | Nuvista Lipa | P.A. Properties | 1,200,000 | Lipa, Batangas |
| Seville | Nuvista Lipa | P.A. Properties | 1,800,000 | Lipa, Batangas |
| Venice | Nuvista Lipa | P.A. Properties | 2,600,000 | Lipa, Batangas |
| Brescia | Nuvista Lipa | P.A. Properties | 3,000,000 | Lipa, Batangas |