Bloomfields Heights Lipa - Ready For Occupancy House & Lot
Premium project of Robinsons Land in Tibig Lipa Batangas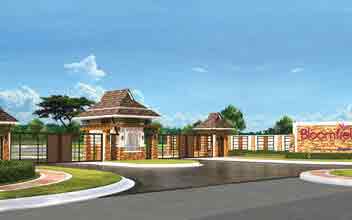 Project Type : House & Lot
Listing Type : Ready For Occupancy
Developer Name : Robinsons Land
Units : Lot
Price: ₱ 1,656,000 & Up
Address : Barangay Tibig, Lipa City, Batangas
Location : Lipa , Batangas PH Bloomfields Heights Lipa Robinsons Land Bloomfields Heights Lipa Bloomfields Heights Lipa Robinsons Land Bloomfields Heights Lipa Lipa
https://bloomfieldheightslipa.phproperty.com
Want to find the best place in Lipa to live with the family and caress nature? The Bloomfields Heights Lipa is tantamount to living in paradise! It is a well-planned community that refreshes the nerves and senses where everything you see is scenery of divine greenery and beautifully designed homes and surroundings with lots of amenities.

The Bloomfields Heights encourage active, enjoyable and serene living in one confined place where you can breathe the purest air in the planet. This locality boasts of rolling hills where wind and breeze are so cool and lovely, a terrific tropical living, indeed!

This 12-hectare home development project is a house and lot package (or lot only) located in Brgy. Tibig, Lipa City, Batangas. The city is only 78km south of Manila. This city is the gateway to the rest of the Batangas province's other famous towns and cities. The rolling terrain adds up to its more relaxed environment made intense by the perfect sceneries typically Batangueños'.

Trees and lush greens surround this wonderful enclave at a stunning elevation of 312 meters above sea level where flowers bloom and the sun shines majestically every day. The community in itself is a lovely sight to behold, a sanctuary fit for the nature seeker families who want the best in living. More than 50% of land area is dedicated to worthwhile amenities, facilities and well-manicured sceneries.

The project is made up of eco-friendly homes that have lot sizes ranging from 180 to 314sqm spacious enough to make homeowners some space for themselves. The houses have sizes ranging from 103 to 152sqm of floor area. This floor area is one of the largest in the industry.

There are 14 house models to choose from, where they are customized to suit every resident's needs and preferences. Houses are classified as 1-Storey Townhouse and 2-Storey Single Detached that have provision for carport.
There are 1-3 T&B, with provision for living, dining and kitchen (with counter top) areas for all units. There are also provisions for balcony, additional carport, maid's room, study area, service area, family hall and lanai for selected units.

Exclusivity is really felt here in the Bloomfields Heights where recreational amenities and building features are the finest in the CALABARZON area, such as clubhouse, function room, swimming pool, parks and play areas, jogging path, gazebo, play court, subdivision facilities and landscaped entrance gate with guardhouse.

The road right of way in the site is the widest in the region which is 18-21 meters wide, it has 4-meter alleyways, perimeter fence that adds up to the 24/7 security, water supply coming from the local water district, concrete electrical lines and underground drainage system which is deeper by more than a foot from local standards.

Schools in Lipa are some of the best in the country, such as the Lipa City Science High School, De La Salle Lipa, Lipa City Colleges, Philippine State College of Aeronautics, University of Batangas, STI College and the New Era College, which are all in close proximity from the project.

Various hospitals are all reachable within minutes, such as the Lipa Medix Medical Center, San Antonio Medical Center, Fernando Airbase Hospital, NL Villa Memorial Medical Center and Mary Mediatrix Hospital.

This highly developed city boasts of several entertainment, shopping and leisure centers that are very near the Bloomsfields Heights area, such as Lipa City Cultural Center, Mount Malarayat Golf and Country Club, Summit Point Golf and Country Club, SM City Lipa, Robinson's Place Lipa, Fiesta World Mall Lipa, Big Ben Complex, Fila-Robinson's Lipa, and many others.
Popular Links
Bloomfields Heights Lipa
Bloomfields Heights Lipa Location
Bloomfields Heights Lipa For Rental Units
Bloomfields Heights Lipa Resale Units
Bloomfields Heights Lipa Pre-Selling Units
Bloomfields Heights Lipa Showroom
Bloomfields Heights Lipa Amenities
Bloomfields Heights Lipa Price
Bloomfields Heights Lipa Contact
Bloomfields Heights Lipa Robinsons Land For Sale Price List

| Unit Name | Project Name | Developer | Price (₱) | Location |
| --- | --- | --- | --- | --- |
| Lot | Bloomfields Heights Lipa | Robinsons Land | 1,656,000 | Lipa, Batangas |
| Lot | Bloomfields Heights Lipa | Robinsons Land | 2,225,664 | Lipa, Batangas |
| Lot | Bloomfields Heights Lipa | Robinsons Land | 2,607,360 | Lipa, Batangas |
| Lot | Bloomfields Heights Lipa | Robinsons Land | 3,475,080 | Lipa, Batangas |