The Ametrine At Portico - Preselling Condominium
Premium project of Alveo Land in Oranbo Pasig Metro Manila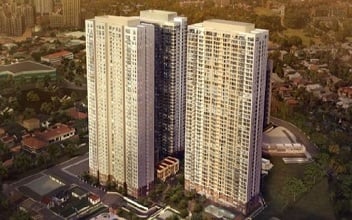 Project Type : Condominium
Listing Type : Preselling
Developer Name : Alveo Land
Units : Studio Unit,1 BR, 2 BR,3 BR
Price: ₱ 9,700,000 & Up
Address : Along Capt. Henry P. Javier St. Oranbo, Pasig
Location : Pasig , Metro Manila PH The Ametrine At Portico Alveo Land The Ametrine At Portico The Ametrine At Portico Alveo Land The Ametrine At Portico Pasig
https://www.ametrinepasig.com/
The Ametrine at Portico Pasig City is a one-of-a-kind condominium living. The Ametrine is a true living experience with its quaint and delightful environment. The project is a once-in-a-lifetime treat for those wanting a distinct setting for their home amid a busy CBD. But would you blame Alveo Land for these luxuries: yet more affordable than most serene enclaves in Metro Manila? Probably not!
The high-rise Ametrine by Alveo Land (a subsidiary of Ayala Land) is Portico's urban courtyard-style residential condominium in the heart of Pasig. It is located along Capt. Henry P. Javier Street, Brgy. Oranbo, Pasig City. Its location is one of the city's brilliant localities that is a mere minute away from the central business districts of Makati, BGC, Quezon City, and the Ortigas Center. Moreover, the project will be more accessible from the BGC once the BGC-Pasig Bridge Link is operational soon. From here, Portico will become more accessible to people working in the BGC and Makati.
The Ametrine offers one of the biggest residential units in the land, which come in Studio, One-bedroom, Two-bedroom, and Three-bedroom suites. Selected units have modern Pop-Out spaces (similar to a balcony) where you could have elegant views of the skylines of the metropolis. The courtyard-themed residential units are integrated with breathtaking outdoor and indoor amenities where the family could have good times despite their busy days.
The Ametrine is the third tower in the Portico mixed-use community that occupies more than three hectares of the land area of a well-planned community. The Ametrine provides investors and families alike a rare breathing space with flawless connections to the Ortigas Center and beyond!


Popular Links
The Ametrine At Portico
The Ametrine At Portico Location
The Ametrine At Portico For Rental Units
The Ametrine At Portico For Resale Units
The Ametrine At Portico Pre-selling Units
The Ametrine At Portico Showroom
The Ametrine At Portico Amenities
The Ametrine At Portico Price
The Ametrine At Portico Contacts
The Ametrine At Portico Alveo Land For Sale Price List

| Unit Name | Project Name | Developer | Price (₱) | Location |
| --- | --- | --- | --- | --- |
| Studio Unit | The Ametrine At Portico | Alveo Land | 9,700,000 | Oranbo in Pasig, Metro Manila |
| 1 Bedroom | The Ametrine At Portico | Alveo Land | 16,300,000 | Oranbo in Pasig, Metro Manila |
| 2 Bedroom | The Ametrine At Portico | Alveo Land | 21,000,000 | Oranbo in Pasig, Metro Manila |
| 3 Bedroom | The Ametrine At Portico | Alveo Land | 30,600,000 | Oranbo in Pasig, Metro Manila |