Laya at Pasig - Preselling Condominium
Premium project of Shang Properties in Oranbo Pasig Metro Manila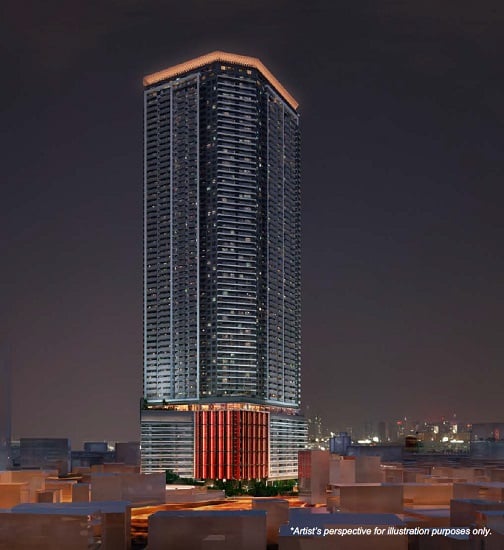 Project Type : Condominium
Listing Type : Preselling
Developer Name : Shang Properties
Units : Studio, 1 BR, 2 BR, 3 BR
Price: ₱ 10,100,000 & Up
Address : Saint Peter Street corner Christian Route
Location : Pasig , Metro Manila PH Laya at Pasig Shang Properties Laya at Pasig Laya at Pasig Shang Properties Laya at Pasig Pasig
https//www.layapasig.com/
Laya is here to inspire. Laya by Shang Properties is the latest condo residential development in Pasig City, near the Ortigas Center. It is a 67-story tower that offers 1,283 residential units with a floor area as big as 149sqm, more than enough for a big family. Laya is a seamless connection between work, rest, play, and entertainment. Everything you need is near Laya. Who does not want to run in the morning, then have a quick bite of breakfast, and be at your work desk by eight or earlier?
Laya by Shang Properties is a dynamic community designed to offer self-expression, human connection, and cultural enrichment. The 1,283 units on its portfolio consist of studio, one-, two-, and three-bedroom units, all providing innovative spaces for residents to design their own homes. Selected units have one or two balconies with 1-2 T&Bs, a storage room, a utility room, a foyer, a study room, and a master bedroom with a walk-in closet. Laya is conveniently located along Christian Route, Brgy. Oranbo, Pasig City: a location considered as a transit-oriented zone.
Laya is Shang Properties' eighth wholly-owned residential property, excluding the two residential properties it holds under joint ventures. It is a one-of-a-kind condominium living. The Laya by Shang Properties is a true living experience with its quaint and delightful environment. The project is a once-in-a-lifetime treat for those wanting a distinct setting for their home amid a busy CBD.
The resort-inspired Laya by Shang Properties in Pasig is integrated with world-class amenities that include a swimming pool, a kiddie pool, The Viewing Room, The Studio, The Library, The Lounge, The Party Rooms, The Game Room, and The Changing Room, and so much more.
Laya at Pasig Shang Properties For Sale Price List

| Unit Name | Project Name | Developer | Price (₱) | Location |
| --- | --- | --- | --- | --- |
| Studio Unit | Laya at Pasig | Shang Properties | 10,100,000 | Oranbo in Pasig, Metro Manila |
| 1 Bedroom Small | Laya at Pasig | Shang Properties | 10,800,000 | Oranbo in Pasig, Metro Manila |
| 1 Bedroom | Laya at Pasig | Shang Properties | 15,900,000 | Oranbo in Pasig, Metro Manila |
| 2 Bedroom | Laya at Pasig | Shang Properties | 28,200,000 | Oranbo in Pasig, Metro Manila |
| 3 Bedroom | Laya at Pasig | Shang Properties | 40,700,000 | Oranbo in Pasig, Metro Manila |