Field Residences - Ready For Occupancy Condominium
Premium project of SMDC in Sucat Paranaque Metro Manila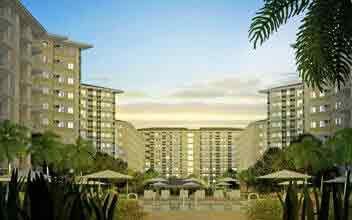 Project Type : Condominium
Listing Type : Ready For Occupancy
Developer Name : SMDC
Units : 1 BR, 2 BR
Price: ₱ 3,700,000 & Up
Address : Dr A. Santos Ave, Behind SM City Sucat
Location : Paranaque , Metro Manila PH Field Residences SMDC Field Residences Field Residences SMDC Field Residences Paranaque
https://www.phsmdcfieldresidences.com
Field Residences: A Sanctuary for You and Your Loved Ones

Field Residences, is the sanctuary you were looking for you and your family. It is located in the suburbs of Metro Manila in Sucat Parañaque, this is where you will find the home that will grow along with you. From its open and wide play grounds to its beautiful tropical building façade, the Field Residences is that piece of heaven, where you can relax, rejuvenate and plant the roots of your family. Conveniently located near different types of entertainment options, dining establishments and shops and stores, you and your family will find no better place than the Field Residences to settle down and grow. A property safely sequestered away from the bustle of the main city yet near enough to enjoy the best it has to offer. Plus by being one of SMDC's projects, you can be rest assured that your home will carry the hallmark unique SMDC design and will be a piece of architecture, which you most definitely will be proud of. And if you need a little bit more motivation to call Field Residences your home, stated below are just a few of the many reasons which make this the ideal suburban sanctuary and safe haven for you and your family.


Quality at its Finest

Spread across 7.8 hectares, along the Dr. A. Santos Avenue, Barangay San Dionisio, Parañaque City, Field Residences offers condominiums in one of its ten buildings. The tropically designed buildings, are 8 to 12 storeys tall, and each of them boasts of beautifully designed one or two bedroom suits with balconies. Where else will you find a home for yourselves with a balcony that is perfect for those early morning cuppas or night time star gazing? Here at Field Residences, we aim to give you a home that represents the tranquillity and calmness, that nature provides. An ambience enriched with nature and a sense of calmness. From the dark wood golden weave for the floors to the stone accents for your walls, you will find yourself in a serene environment.

Field Residences, boasts of the trademark SMDC perfection, with its tropical building aesthetics and top of the line amenities, this is where you will find your "forever house". From the beautifully landscaped gardens to the comfortable and luxurious suites, you and your family will enjoy life here at its finest. A home for you and your family, that is not only beautiful and luxurious but also comfortable and functional. Each and every suite boasts of a quality resort style finish and a sturdy and functional design. A home like this with its superior quality finish, will not only last longer but will also allow it to grow with your family.

Now you have a home that is low on maintenance and high on the luxury resort style living.


Beautiful Interiors

Here at the Field Residences, you will be welcomed into a gorgeously designed home. From the lobbies to the suits, from the clubhouse to the function rooms, each and every room bears the trademark SMDC style of perfection. The interiors give a natural and serene vibe. Floors, including the ones in the lobbies, have a dark wood finish, reminiscent of a forest, whereas the walls bear a stone accent, giving it the feel of a natural sanctuary. With beautiful ceramic tile finishing in the toilets and baths, as well as the balcony, you can be rest assured that not only will your home be beautiful but it will be easily maintained as well.

Basic furnishings include beautifully carved cabinets and gorgeous and durable counter tops for your kitchens. Moving on towards the living area, soft and calm natural paint finishes cover the walls. Your bedrooms are furnished with a spacious bedroom closet, storing clothes has never been this chic and stylish before. The toilets are furnished with top of the line amenities, giving you a luxurious spa vibe in your very own home. The balconies are beautifully tiled with ceramic tiles, to give you a cool footing on a hot summer's day. The tiles used throughout the house are easy to maintain, therefore you can have fun with your kids, without the added stress about cleaning up. A home that caters to not only your but your family's needs as well. Sustenance and durability is something that SMDC is very proud to offer its clients, we want this to be your forever house, a place for you and your family to grow in and eventually retire at. Thus, we have made sure that the materials used here last a lifetime and can be easily maintained. Each and every bit of the house has been carefully designed to cater to all the different needs of the future residents and also provide luxury with comfort. The SMDC has made sure that, Field Residences is the ideal suburban sanctuary for you and your family.

Your home is not only beautiful from the outside but is truly amazing from the inside.


Additional Amenities

The Field Residences aim to provide you the best of everything. The future residents can be rest assured that they will be well taken care of here. You and your family will not only be able to live a comfortable and luxurious life at home, but will also be able to entertain yourselves, enjoy great health and basically get to completely relax and rejuvenate. You and your family now get the opportunity to take a nice long soak in the swimming pools available inside the property. Three pools including a kiddie pool, are all set to cater to those hot summer days, for you to just have fun. Furnished with beach style chaises and umbrellas, you will find your beach getaway, right outside your door. Regularly maintained and supervised, this is the perfect way to end a hectic day or a long week at work.

To give our future residents a healthy lifestyle, Field Residences offers a fully equipped fitness gym along with professionally trained instructors. If gym is not the way to go for you, you can enjoy working up a sweat by using either the badminton court or the basketball court. You can enjoy the great lush landscapes of Field Residences, while jogging along the tracks available throughout the property. Why not do outdoor yoga, in the gardens or gazebos, which are beautifully built and spread across the property? An open field is available right in the middle of the property for those of you who wish to simply bask in the sun or if you prefer, the ideal spot to teach your child your favourite sport. Children can have fun and enjoy themselves in the children's playground, that is completely equipped with safe and child friendly swings, slides and games. Here at Field Residences, you will have the perfect opportunity to spend quality time with family and friends and enjoy a perfect picnic at the picnic grounds. A place where you and your family can have fun, without even leaving the complex.

For those lazy evenings or romantic dates, you can enjoy the facilities at the clubhouse. A place you can lounge around with colleagues and friends or have that parent's night out without actually going out. The function rooms are perfect for surprise birthdays and special occasions. And for you and your colleagues, you will also find conference rooms, equipped with projectors and boards, for meetings. At the end of the day, this is a place which thinks about you and your needs first and caters to everything you want.

At Field Residences, there is also a backup power system and a backup water supply system that is present to provide a seamless living for our future residents. A central garbage disposal system and mail room makes sure, that your living conditions have no issues. Two to three high speed elevators are fitted into each of the towers, so that your commute up and down the floors is easy. Each of the lifts have great width and high weight capabilities to allow you to shift your belongings to your new home comfortably and without any hassle. You will also find the whole property to be wheelchair accessible and with special parking spots for differently abled individuals. A superlative team of property management service providers are present on site 24/7 to facilitate comfortable living for all our future residents and their families. The team is charged with complete maintenance of the property and landscapes. They are also responsible for making you completely at ease in your new homes and the Field Residences community.

A sanctuary for you and your family where you never need to worry about anything.

Top- Notch Security
The SMDC stamp of approval means, that Field Residences is a safe and secure place for you and your family. With reference to strict quality guidelines of SMDC, you will find trained and armed security personnel scattered across all the strategic points of the residency on guard 24/7. The residences are under constant CCTV vigilance, with cameras fitted throughout the property. You can be rest assured that any and all suspicious looking objects or activities will be immediately identified and investigated. The main entrance is guarded carefully, and only residents are allowed to enter. The guests are allowed in only after the residents' confirmation.

SMDC follows the quality and safety guideline set by authorities very strictly. Therefore, you will find that your family sanctuary is structurally very sound and fitted with all the emergency needs. In case of fire emergencies, automated fire alarms and sprinkler systems, that all the common areas and apartments are fitted with, go off and simultaneously buzz the fire station nearby for help. Well-lit and clearly marked exits as well as hallways and stairs are present to safely guide the residents out of the building to open and secure spaces. The staircases are wide and with even stepping to allow safe passage for all residents. Fire extinguishers are fitted in all the common areas as well as the apartments.

All the safety guidelines and measures are regularly maintained and calibrated by a team of professionals. Safety of our clients is paramount to us and we don't take this responsibility lightly.
Field Residences is the perfect safe suburban sanctuary for you and your family!!

Location is key
Field Residences can truly be your forever home, because this is the perfect place for you to set your family roots. Surrounded by the best and that too at such an accessible distance, Field Residences is the perfect home at the perfect location. Built across SM City Sucat, Field Residences is situated along the Dr. A. Santos Avenue, making it the epicentre of entertainment and gastric delights. With malls like SM City Sucat, Duty Free Philippines Fiesta Mall and SM Mall of Asia, you know you will have amazing shopping sprees. And gastronomic adventures await at multi-cuisine restaurants that surround the property. And if you are feeling lucky you can head over to the City of Dreams and Okada casinos.

International and domestic airports are also close by for all those with wanderlust and a sense of adventure. All the places mentioned above are within half hour distance and are easily accessible. With such prime location you will always find great public transport system to take you places.
All the families can relax about their children's education, as this location provides you with the best choices for their future. Academic institutes like -Olivarez College, AMA Computer College, St. Augustine School of Nursing, Datamex College, STI College – Paranaque, St. Joseph's Academy, Patts College of Aeronautics, Saint Andrew's School, St Paul College Paranaque and Southville International School , are all present in the radius of 3 km from Field Residences. Allowing your children to learn from the best and yet not go very far from home.

The Olivarez Hospital is just 500 m away in case of any emergencies. There are other hospitals too all in the radius of 3km- Our Lady of Peace Hospital, Paranaque Community Hospital and Las Pinas Doctors Hospital. Where else will you find a home that is so close to all that you need and with the ideal location? All the amenities and facilities that are not available within the complex walls are easily accessible via foot or transport. Nothing is now out of reach.

So what are you waiting for?

The Forever Home
The Field Residences, is an investment worth making, for it is bound to give you returns till end of times. A perfect home for you and your family to set your roots and grow, in the serene sanctuary created by SMDC especially for you. A place that is a paradise for your children and will give them a safe environment to grow and learn. A home where you can forge new memories as the home grows with you.

A home that will be a sanctuary for you forever!!

Popular Links
Field Residences
Field Residences Location
Field Residences For Rental Units
Field Residences Resale Units
Field Residences Pre-Selling Units
Field Residences Showroom
Field Residences Amenities
Field Residences Price
Field Residences Contact
Field Residences SMDC For Sale Price List

| Unit Name | Project Name | Developer | Price (₱) | Location |
| --- | --- | --- | --- | --- |
| 1 Bedroom Standard + Balcony | Field Residences | SMDC | 3,700,000 | Sucat in Paranaque, Metro Manila |
| 2 Bedroom Family Suite B + Balcony | Field Residences | SMDC | 4,100,000 | Sucat in Paranaque, Metro Manila |
| 2 Bedroom Family Suite A + Balcony | Field Residences | SMDC | 4,200,000 | Sucat in Paranaque, Metro Manila |
| 1 Bedroom | Field Residences | SMDC | 4,400,000 | Sucat in Paranaque, Metro Manila |
| 2 Bedroom + Balcony | Field Residences | SMDC | 4,600,000 | Sucat in Paranaque, Metro Manila |
| 1 Bedroom + Balcony | Field Residences | SMDC | 4,700,000 | Sucat in Paranaque, Metro Manila |
| 2 Bedroom End Unit + Balcony | Field Residences | SMDC | 5,400,000 | Sucat in Paranaque, Metro Manila |
| 1 Bedroom End Unit | Field Residences | SMDC | 5,800,000 | Sucat in Paranaque, Metro Manila |