55 Kalayaan Suites - Preselling Condominium
Premium project of Axeia in Pinyahan San Juan Metro Manila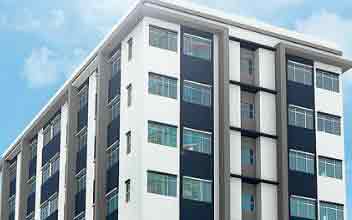 Project Type : Condominium
Listing Type : Preselling
Developer Name : Axeia
Units : Studio, 2 BR,
Price: ₱ 1,651,000 & Up
Address : Kalayaan Ave., Brgy. Pinyahan,
Location : San Juan , Metro Manila PH 55 Kalayaan Suites Axeia 55 Kalayaan Suites 55 Kalayaan Suites Axeia 55 Kalayaan Suites San Juan
https://55kalayaansuites.buyaxeia.com
It's a great freedom to choose the best home that you may call your own in the near future. This perfect place is right at the heart of Quezon City, the 55 Kalayaan Suites had touched ground in this marvelous and freedom-loving city just northeast of Manila. An Axeia Group of Companies – AGC (formerly Asiatic Group of Companies) offering, this high-rise residential development is perfect for starting husband and wife, young professionals and for small families seeking home upgrade.

55 Kalayaan Suites sits on a 660sqm of deluxe location in the middle of Quezon City's busiest locality. The site is primarily situated in 55 Kalayaan Ave., Diliman, Quezon City near the North and South Triangle and the Quezon City Memorial Circle. The Suites really suit the taste of every family who want proximity to all essential places and for the head of the family, the best location to nurture his growing family.

55 Kalayaan Suites is elegant yet reasonably price to serve the ever growing number of residents willing to experience comfortable condo living amidst the bustling environment. But here at the site, everything is serene, quiet and clean and virtually safe. Come home near your place of work and retreat while you enjoy the luxury and pleasant ambience of a true home.
Popular Links
55 Kalayaan Suites
55 Kalayaan Suites Location
55 Kalayaan Suites For Rental Units
55 Kalayaan Suites Resale Units
55 Kalayaan Suites Pre-Selling Units
55 Kalayaan Suites Showroom
55 Kalayaan Suites Amenities
55 Kalayaan Suites Price
55 Kalayaan Suites Contact
55 Kalayaan Suites Axeia For Sale Price List

| Unit Name | Project Name | Developer | Price (₱) | Location |
| --- | --- | --- | --- | --- |
| Studio Unit | 55 Kalayaan Suites | Axeia | 1,651,000 | San Juan, Metro Manila |
| 2 BR Inner | 55 Kalayaan Suites | Axeia | 3,342,000 | San Juan, Metro Manila |
| 2 Bedroom Corner | 55 Kalayaan Suites | Axeia | 3,419,000 | San Juan, Metro Manila |