Avida Towers Astrea - Ready For Occupancy Condominium
Premium project of Avida Land in Novaliches Quezon City Metro Manila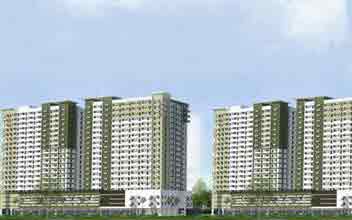 Project Type : Condominium
Listing Type : Ready For Occupancy
Developer Name : Avida Land
Units : Studio, 1 BR
Price: ₱ 3,600,000 & Up
Address : Fairview, Novaliches, Quezon City
Location : Quezon City , Metro Manila PH Avida Towers Astrea Avida Land Avida Towers Astrea Avida Towers Astrea Avida Land Avida Towers Astrea Quezon City
https://avidatowersastreaqc.phproperty.com
Avida Towers Astrea is a medium risen condominium that comprises of three low risen towers developed by the reliable Avida Land situated in Fairview region of the Quezon City. The initial tower consists of twelve well-built residential floors which accommodate two hundred and ninety-six units. These units are modernly designed with contemporary designing to offer uniqueness to the residents. Avida Towers Astrea is a property well suited for all the family sizes ranging from the individuals to the huge families of 5-6 members or even more.
It offers various kinds of units including the studio type, one bedroom units, two bedroom units as well as units with an incorporated balcony. Avida Towers Astrea features a centrally located sprawling Green Point that interconnects the various podiums of all the towers. The property offers a multi-purpose club house, an outdoor lounge, children's playing zone, adult and kids pools, wet lounge, outdoor working out area, jogging path, stone bridge path, palm court as well as a grand lawn to be used by the residents. All these mesmerizing offerings of the property are also well maintained by staff appointed by the builders.
Additionally, the close location of Avida Towers Astrea to places like reputed schools and colleges, healthcare centers and hospitals, churches and entertainment centers as well as commercial establishments and offices makes it one of the most convenient residential properties that seems next to perfect for all the age groups ranging from elders to kids and to the youth!

Popular Links
Avida Towers Astrea
Avida Towers Astrea Location
Avida Towers Astrea For Rental Units
Avida Towers Astrea Resale Units
Avida Towers Astrea Pre-Selling Units
Avida Towers Astrea Showroom
Avida Towers Astrea Amenities
Avida Towers Astrea Price
Avida Towers Astrea Contact
Avida Towers Astrea Avida Land For Sale Price List

| Unit Name | Project Name | Developer | Price (₱) | Location |
| --- | --- | --- | --- | --- |
| Studio Unit | Avida Towers Astrea | Avida Land | 3,600,000 | Novaliches in Quezon City, Metro Manila |
| 1 Bedroom | Avida Towers Astrea | Avida Land | 6,200,000 | Novaliches in Quezon City, Metro Manila |