10 Acacia Place - Preselling Condominium
Premium project of Livingsprings in Tagumpay Quezon City Metro Manila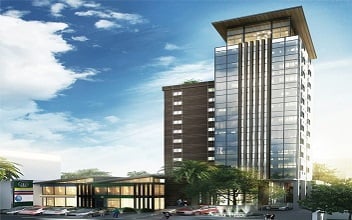 Project Type : Condominium
Listing Type : Preselling
Developer Name : Livingsprings
Units : Studio, 1 BR, 2 BR
Price: ₱ 2,728,500 & Up
Address : 21st St. Avenue Tagumpay, Quezon City
Location : Quezon City , Metro Manila PH 10 Acacia Place Livingsprings 10 Acacia Place 10 Acacia Place Livingsprings 10 Acacia Place Quezon City
https://www.10acaciaplaceqc.com/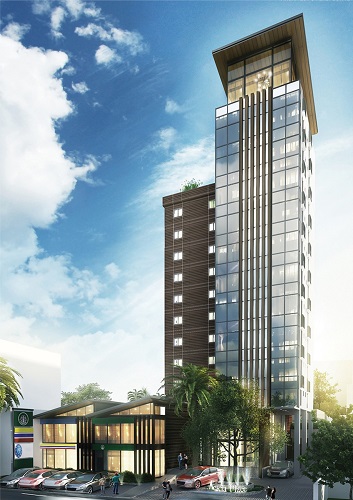 21st St. Avenue Tagumpay, Quezon City

,

Tagumpay in Quezon City

,

Metro Manila
The 10 Acacia Place Quezon City is one of the least dense condo developments in Quezon City. This mesmerizing condo community for sale in the heart of Quezon City is a medium-rise building (only 10 floors) offering minimal but cozy residential units (only 184 units available for sale or for lease). The property offers a hotel-like service unlike any other condos in the metro. Furthermore, aside from top-of-the-line security measures being adopted by the property, you can also enjoy an RFID Access to your, 24/7 security, Technical & Maintenance Services, Security Cameras (CCTV) in common areas, Automatic Fire safety System, Emergency Power Support, and a whole lot more security measures.

This awesome project is brought to you by the Livingsprings Communities Realty & Development Corp. (LCRDC), the company responsible for the development of Tres Palmas in Taguig City. With the latest in innovations and development, the 10 Acacia Place Quezon City is located in one of Quezon City's prime central business districts, namely Cubao; the home of the country's premier sports, shopping, transport, and entertainment hubs. This admirable condo community has a distinct Pacific Modern-inspired Cosmopolitan Residence design that can up the ante in residential innovations. While there are more places worth visiting when you are at the 10 Acacia Place, there are also several schools and medical institutions that surround the site. This makes your new home complete and really livable!

Furthermore, 10 Acacia Place Quezon City offers diverse home units that could spell more choices for the discriminating home buyers. Relish with the project's Studio, One-bedroom, and Two-bedroom Units that are easy on the budget without sacrificing the quality of living. Fortunately, this one-of-a-kind residential condo project in Quezon City lets you admire some of the natural wonders of man-made edifices which feature awesome gardens and landscaped environment only Livingsprings Communities could deliver. As this company is dedicated "itself to developing residential projects that will allow abundant and fruitful living", you can be assured that your home has the elements of location, aesthetics, and architecture in each of its residential developments.
10 Acacia Place Livingsprings For Sale Price List

| Unit Name | Project Name | Developer | Price (₱) | Location |
| --- | --- | --- | --- | --- |
| Studio | 10 Acacia Place | Livingsprings | 2,728,500 | Tagumpay in Quezon City, Metro Manila |
| 1 Bedroom | 10 Acacia Place | Livingsprings | 3,999,999 | Tagumpay in Quezon City, Metro Manila |
| 2 Bedroom | 10 Acacia Place | Livingsprings | 6,039,286 | Tagumpay in Quezon City, Metro Manila |