Amaia Steps Novaliches - Ready For Occupancy Condominium
Premium project of Amaia Land in Novaliches Quezon City Metro Manila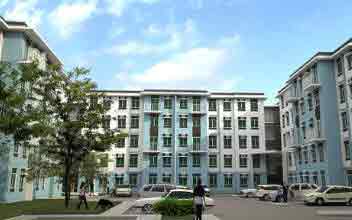 Project Type : Condominium
Listing Type : Ready For Occupancy
Developer Name : Amaia Land
Units : Studio
Price: ₱ 1,900,000 & Up
Address : Brgy. San Agustin along Susano Road
Location : Quezon City , Metro Manila PH Amaia Steps Novaliches Amaia Land Amaia Steps Novaliches Amaia Steps Novaliches Amaia Land Amaia Steps Novaliches Quezon City
https://amaiastepsnovalichescondos.phproperty.com
Amaia Steps Novaliches is located in the busiest districts of Quezon City called Novaliches. This area is one of the most important and busy zones owing to its hustling and bustling economy. Amaia Steps Novaliches is a medium risen condominium which stands to be a wise collaboration between the top most builders called Ayala Land Inc., as well as, Amaia Land. The property covers a land cover of four hectares where twenty buildings are spaciously designed and built and just the first four buildings offer four hundred units.
The property offers two kinds of unit designs including the ones with a balcony which is spread in an area of thirty-three square meters and the ones without balconies which is spread in an area of thirty square meters. All the built units are ready to be instantly moved in with an incorporated washing and drying system along with other utility rooms and spaces including bedrooms, kitchen, dining space as well as living area.
A secured main entrance along with safe perimeter fencing offers a sense of security to the residents. The design of the property is such that the towers are constructed in clusters to enhance the imparted security and privacy. Amaia Steps Novaliches is designed with the perfect drainage system, a 24x7 supply of power and water along with functional activity centers such as playgrounds, clubhouse, swimming pool, basketball court, retail stores, lush green gardens etc. Amaia Steps Novaliches is no less than a heavenly place to pick as your new residing address.

Popular Links
Amaia Steps Novaliches
Amaia Steps Novaliches Location
Amaia Steps Novaliches For Rental Units
Amaia Steps Novaliches Resale Units
Amaia Steps Novaliches Pre-Selling Units
Amaia Steps Novaliches Showroom
Amaia Steps Novaliches Amenities
Amaia Steps Novaliches Price
Amaia Steps Novaliches Contact
Amaia Steps Novaliches Amaia Land For Sale Price List

| Unit Name | Project Name | Developer | Price (₱) | Location |
| --- | --- | --- | --- | --- |
| Studio | Amaia Steps Novaliches | Amaia Land | 1,900,000 | Quezon City, Metro Manila |
| Studio + Balcony | Amaia Steps Novaliches | Amaia Land | 2,100,000 | Quezon City, Metro Manila |