Bali Mansions - Preselling Lot Only
Premium project of Cathay Land in Inchican Santa Rosa Laguna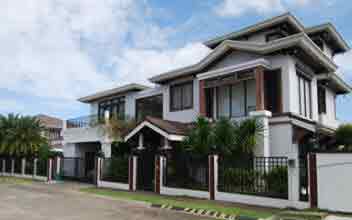 Project Type : Lot Only
Listing Type : Preselling
Developer Name : Cathay Land
Units : Lot
Price: ₱ 6,600,000 & Up
Address : Santa Rosa Laguna
Location : Santa Rosa , Laguna PH Bali Mansions Cathay Land Bali Mansions Bali Mansions Cathay Land Bali Mansions Santa Rosa
https://balimansionssouthforbes.phrealty.com
Bali Mansions is an expanding collection of Cathy's Land boutique properties in South Forbes. The development is located in the city of Santa Rosa, and it features unique and alluring residents in a tropical paradise. The village is located in a gross land area of 30 hectares alongside many other diversely-themed and colorful communities of the South Forbes, and they include The Phuket Mansions and The Tokyo Mansions.

Bali Mansions is located in Santa Rosa, Laguna. The development is very accessible with proximity to different commercial establishments to meet the necessities of several homeowners. It has various commercial centers and shopping centers to choose from; they include Rustan Supermarket and Paseo de Sta. Rose commercial center. The development also has different health centers and hospitals to choose from, they include, Fort Med Santa Rosa and South Luzon Medical Center. The development also has various academic institutions and learning center s to choose from for your kids; they include De La Salle University, Don Bosco College, and ST.
Scholastica Westgrove. The development is enclosed in a perimeter fence with the main entrance gate to protect the residents and to keep intruders away. There are a clubhouse and a Multi-purpose hall in the residence where the inhabitants can have different occasions like weddings and birthday parties. Other amenities in the development include a swimming pool, basketball court, golf course, and pocket parks.
Bali Mansions offers a Lot Only residential units with lot sizes ranging from 225 SQM to 500 SQM. The units of the developments are available at a price range of Php 4M to Php 4.1M.
Popular Links
Bali Mansions
Bali Mansions Location
Bali Mansions For Rental Units
Bali Mansions Resale Units
Bali Mansions Pre-Selling Units
Bali Mansions Showroom
Bali Mansions Amenities
Bali Mansions Price
Bali Mansions Contact