Phuket Mansions - Ready For Occupancy Lot Only
Premium project of Cathay Land in Inchican Santa Rosa Laguna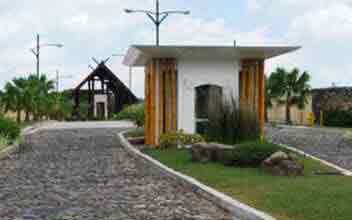 Project Type : Lot Only
Listing Type : Ready For Occupancy
Developer Name : Cathay Land
Units : Lot
Price: ₱ 9,600,000 & Up
Address : Santa Rosa Laguna
Location : Santa Rosa , Laguna PH Phuket Mansions Cathay Land Phuket Mansions Phuket Mansions Cathay Land Phuket Mansions Santa Rosa
https://www.phuketmansions.com
Phuket Mansions I one of the luxurious residential property developed by Cathy Land in the city of Santa Rosa. The developments at South Forbes gives residents a chance to adopt a modern Asian design with an extra touch of Thai architecture. The residence shows a modern interpretation of Thai architecture with its roof, clubhouse, and main clubhouse. The development has different house models with unique designs and construction to match the different needs and taste of the home buyers. The units are provided with three to four bedrooms and extra areas like the car garage and maid's room.

Phuket Mansions is located in Santa Rosa, Laguna. The location is very accessible with different commercial establishments in its area. The development is just 15 minutes to the Paseo de Sta Rosa, 10 minutes to Tagaytay, and 30 minutes away from Makati. The location has different schools, hospitals, and commercial establishments in its area, and they include Caltex, Coke, Toyota, De La Salle University, Don Bosco, Paseo de Sta. Rose Mall, and much more.

The development is equipped with a perimeter fence and an entrance gate to protect the residents and keep intruders away. Phuket Mansions boasts of its main clubhouse that is right in front of the main entrance. It has a beautiful Thai architecture and is suitable for different occasions like weddings and birthday parties. Other amenities in the area include swimming pool, pocket parks, and a golf course.Phuket Mansions offers different with sizes ranging from 360 SQM t 860 SQM. The units can be purchased at a price range between Php 8.7M to Php 17.4M.
Popular Links
Phuket Mansions
Phuket Mansions Location
Phuket Mansions For Rental Units
Phuket Mansions Resale Units
Phuket Mansions Pre-Selling Units
Phuket Mansions Showroom
Phuket Mansions Amenities
Phuket Mansions Price
Phuket Mansions Contact