Chateaux de Paris - Preselling Lot Only
Premium project of Cathay Land in Inchican Santa Rosa Laguna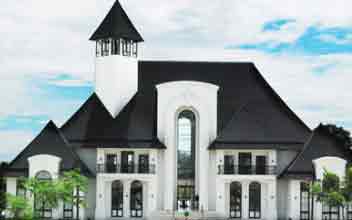 Project Type : Lot Only
Listing Type : Preselling
Developer Name : Cathay Land
Units : Lot
Price: ₱ 6,200,000 & Up
Address : Santa Rosa Laguna
Location : Santa Rosa , Laguna PH Chateaux de Paris Cathay Land Chateaux de Paris Chateaux de Paris Cathay Land Chateaux de Paris Santa Rosa
https://www.chateauxdeparissouthforbes.com
As the name implies, Chateaux de Paris is a French -inspired residential development property located in the City of Santa Rosa. Paris is always known for its romance and splendor, and these are the visions of the developer, Cathy Land when developing the project. The development is located inside the South Forbes Golf City as part of the colorful collections of boutique communities. The project has a French renaissance style with different natural features like the green gardens. It takes you right to Paris while in your convenient home in the Philippines.

Chateaux de Paris is located in Santa Rosa. The location is very accessible with all conveniences within reach of residents. The development has schools, hospital, malls, and commercial establishments in its vicinity. Some of them include Don Bosco College, De La Salle University, Robinson's Sta, Fort Med Sta Rosa, and Paseo de Sta. Rosa Commercial centers. It also has a clubhouse and a multi-purpose Hall where residents can have different occasions like weddings and birthday parties. Other amenities in the development include a swimming pool, pocket parks, and landscape features.

Chateaux de Paris has provided different amenities and feature for the comfort and convenience of the residents. It has a standard swimming pool where residents can have a good workout or just relax and relax after work. Chateaux De Paris offers a Lot and Lot Only residential property with unit sizes ranging from 150 SQM to 300 SQM. The units can be purchased at a price range of Php 10.6M to Php 11.7M.
Popular Links
Chateaux de Paris
Chateaux de Paris Location
Chateaux de Paris For Rental Units
Chateaux de Paris Resale Units
Chateaux de Paris Pre-Selling Units
Chateaux de Paris Showroom
Chateaux de Paris Amenities
Chateaux de Paris Price
Chateaux de Paris Contact