Mango Tree Residences - Preselling Condominium
Premium project of Empire East in Pasadeña San Juan Metro Manila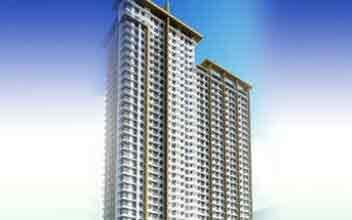 Project Type : Condominium
Listing Type : Preselling
Developer Name : Empire East
Units : Studio, 1 BR, 2 BR
Price: ₱ 4,316,681 & Up
Address : Paterno,
Location : San Juan , Metro Manila PH Mango Tree Residences Empire East Mango Tree Residences Mango Tree Residences Empire East Mango Tree Residences San Juan
https://www.mangotreeresidencessanjuan.com/
Mango Tree Residences - The newest High End Residential Development of Empire East Land Holdings, Inc. is located in a clean/green and very accessible area along Peterno Street corner Ledesma Street San Juan City. Experience park-living in a 0.3 hectare property filled with natural mango trees.

Be the first to enter in the grand five-star lobby with a spiral staircase that leads to high-end amenities at the second level.

Value privacy with your low-density community at only 10 suites per floor.
Popular Links
Mango Tree Residences
Mango Tree Residences Location
Mango Tree Residences For Rental Units
Mango Tree Residences Resale Units
Mango Tree Residences Pre-Selling Units
Mango Tree Residences Showroom
Mango Tree Residences Amenities
Mango Tree Residences Price
Mango Tree Residences Contact
Mango Tree Residences Empire East For Sale Price List

| Unit Name | Project Name | Developer | Price (₱) | Location |
| --- | --- | --- | --- | --- |
| Studio (East Residences) | Mango Tree Residences | Empire East | 4,316,681 | San Juan, Metro Manila |
| One Bedroom Suite (West Residences) | Mango Tree Residences | Empire East | 5,223,209 | San Juan, Metro Manila |
| One Bedroom Suite (East Residences) | Mango Tree Residences | Empire East | 5,302,729 | San Juan, Metro Manila |
| Two Bedroom Suite (East Residences) | Mango Tree Residences | Empire East | 7,325,718 | San Juan, Metro Manila |
| Two Bedroom Suite (West Residences) | Mango Tree Residences | Empire East | 7,340,032 | San Juan, Metro Manila |